How Will Losing the Presidency Fare For Selina Meyer in Season 6 of 'Veep'?
Barack Obama celebrated the end of his time in the White House by kite surfing off the coast of the Virgin Islands with wife Michelle and billionaire Richard Branson. Veep's Selina Meyer (Julia Louis-Dreyfus) isn't so lucky. When the HBO comedy returns for Season 6, the ex-president (whom we last saw helicoptering out of Washington, D.C., sans hope, prospects and most of her staff) won't be hanging out with celebrities. Nor will she be fielding big-money job offers. Heck, she'll even have to struggle to get the obligatory presidential library erected in her name. And everyone gets one of those.
"You still have to find people willing to think you deserve a library, which is not something easy for Selina," executive producer David Mandel warns. "You also have to figure out a place you can build it. When you're not necessarily coming out of a long term full of popularity, that's going to be difficult."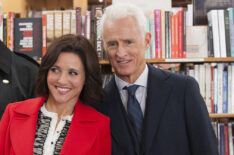 See Also
These TV candidates had us on the edges of our seats during their elections.
If this all seems too depressing, there is some happiness in Veep's brave new world. Selina's slightly too dedicated bagman, Gary (Tony Hale), is having a grand old time outside the Beltway. "On the one hand, Gary is devastated for her. In a way, he's able to express the emotions she can't," Mandel says. "On the other hand, now that she's not the president, he has her more to himself. He doesn't have to share her with America!"
Veep, Season Premiere, Sunday, April 16, 10/9c, HBO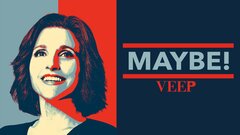 Veep
where to stream
Powered by