The Return of 'Twin Peaks': Are You Ready to Fire Walk With Laura Palmer Again?
Slice up the cherry pie and pour yourself a damn fine cup of coffee. There's much more than a body bag's worth of interest left for cult soap Twin Peaks (which ran for two surreal seasons on ABC in 1990 and 1991), and the reboot is written and produced by creators Mark Frost and David Lynch; in fact, the reclusive Lynch directed all 18 episodes. That alone is worth a look-see.
Details on this follow-up are on complete lockdown, but Season 3 likely has something to do with the lingering mystery surrounding homecoming-queen-gone-wrong Laura Palmer (Sheryl Lee). The notoriously enigmatic Lynch has even hinted that her final seven days are "very important" to the story. Plus, there was that prophetic, red-draped-room fantasy sequence in the Season 2 finale in which the late teen's ghost told Cooper she'd see him "again in 25 years." Has tragedy befallen Special Agent Dale Cooper's (Kyle MacLachlan) former sidekick, Sheriff Harry S. Truman (Michael Ontkean)? Ontkean does not figure into the massive 217-person cast, but series originals MacLachlan, Lee, Mädchen Amick (waitress Shelley), Sherilyn Fenn (bad girl Audrey), Ray Wise (bad dad Leland), Dana Ashbrook (dreamy Bobby) and James Marshall (biker James) are all back for more. New faces include Naomi Watts, Ashley Judd, Laura Dern, Tim Roth and rockers Eddie Vedder and Trent Reznor, just for starters.
Whatever the case (literally), fans are ready. As a network series, Peaks pushed boundaries, daring to present unresolved storylines, bizarre musical interludes and—especially when it concerned jean-jacketed, sleazy demon BOB—proved downright scary. With a quarter century's passing and a new premium-cable home, this age of Peak TV could hit new Peaks.
Twin Peaks, Series Return, Sunday, May 21, 9/8c, Showtime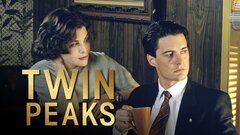 Powered by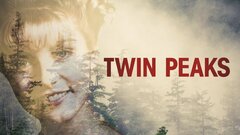 Powered by