What's Worth Watching: Housework for Couch Potatoes on Fixer Upper
Fixer Upper (Saturday, Feb. 7, 10 a.m./9c, HGTV)
Yeah, yeah, yeah. Weekends were made for getting things done, but let's be honest: It is so much more fun to couch it out and watch other people do the heavy lifting. Which is why a four-episode mini-thon of HGTV's top-rated renovation show ranks as the perfect reason to leave those clogged gutters for another day.
Starting with a couple of serial movers who need some help finding what they hope will be their forever home, Chip and Joanna Gaines make it all seem so easy as they replace windows, update atriums, and flip ugly offices into man-caves worth becoming hermits for. By the end of the fourth episode—about expectant parents on a very tight deadline—you'll be thinking "I should totally turn my basement into a Zen garden…next weekend."
Orange Is the New Black
It seems there'll be comedy, drama, emotion, and commentary from the walls of Litchfield Penitentiary as the hit series returns for a third run. Alex (Laura Prepon) is back behind bars (so to speak), Piper (Taylor Schilling) is flirting with new inmate Stella (Ruby Rose) and Red (Kate Mulgrew) is sporting some battle wounds. And of course, Taystee (Danielle Brooks), Poussey (Samira Wiley) and Big Cindy (Adrienne Moore) are back to joking around.
Meanwhile,Crazy Eyes (Uzo Aduba) expresses her feelings through writing but has to defend her work to the naysayers: "No, it's not just sex, it's love. It's two people connecting, with four other people and aliens …"
Bless the recipient of that letter if it gets approved. Season 3 premieres Friday, June 12.
Grace and Frankie
Jane Fonda (Grace) and Lily Tomlin (Frankie) star in the heartbreaking comedy as recovering divorcees coping with their husbands, Martin Sheen (Robert) and Sam Waterston (Sol), becoming a couple themselves.
"Yes, Robert is my law partner, but we are also homosexual law and bed partners with each other," Sol explains awkwardly at a cocktail party.
The announcement throws a monkey wrench into Grace and Frankie's happily-ever-afters, and the two develop a love/hate dynamic as they sort through the change together. The series premieres on Netflix on May 8.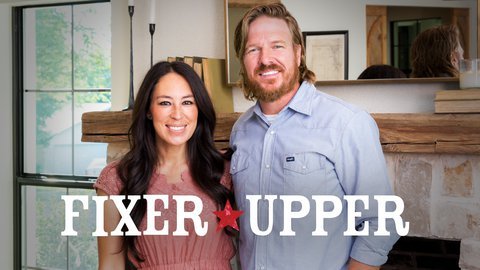 Powered by