SVU, Full House and Doc McStuffins: Here's What People Were Watching Instead of the Super Bowl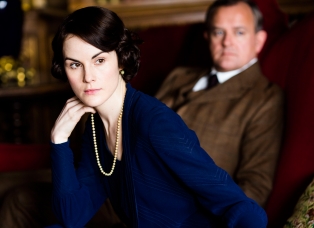 (Updated Feb. 4, 11am ET) Sunday night's Super Bowl XLIX broke a record as the most-watched U.S. TV telecast in history, averaging 114.4 million viewers from 6:31 p.m. to 10:10 p.m. But don't forget, there are 316.1 million people living in the United States — so a good chunk of them weren't watching the Big Game.
Of course, many of those people were probably working or had commitments elsewhere. But among people actually watching TV, the Super Bowl posted a 73 share of the audience. What about the 27 percent of people who were at home, watching TV, but not the Super Bowl? What were they watching, and why did they consciously opt not to be a part of the national conversation?
We looked up the list of shows that attracted more than 500,000 viewers while the Super Bowl was on. In an age of hundreds of channels, there were plenty of alternatives to the Game — and this isn't even counting Netflix or DVR usage.
Some of the choices make sense, particularly kids' shows like Disney's K.C. Undercover and Nick at Nite's Full House reruns, which remain inexplicably popular with teens. TBS and FX also stuck with animated movies, targeted to kids not watching the game.
Univision also did well, targeting Spanish-speaking viewers who might not be interested in football. And "shelter" shows on channels like HGTV, perhaps appealed to the non-Super Bowl crowd, as did procedurals like Law & Order: SVU, which are like potato chips at a party: Once you watch one, you just keep on watching…and suddenly you miss the Super Bowl.
Of course, PBS' Downton Abbey was one of the few TV hits to brave the Super Bowl waters, as it does every year, and air an original episode. (Showtime's Shameless also did the same, and was rewarded with 1.3 million viewers.) The show was once again No. 2 at 9 p.m., second only to the big game, with 6.4 million viewers.
Take this ranker with a grain of salt: Shows listed here include averages from the West Coast, where the Super Bowl aired much earlier (3:31 p.m. to 8:10 p.m.). And these are "live plus same day" ratings, which means some shows (Shameless and Downton, I'm looking at you two) probably benefited greatly from DVR usage later in the evening, up until 2am.
So with those caveats, that means the shows that aired at 7pm posted the most impressive results, because they ran opposite the Super Bowl on both coasts. (Good on you, 60 Minutes Presents, America's Funniest Home Videos and Aqui y Ahora!)
But nonetheless, here were the most-watched non-Super Bowl primetime telecasts on Sunday, February 1.
Downton Abbey (PBS, 9pm) 6.4 million
Criminal Minds (CBS, 10pm) 4.2 million
Shark Tank (ABC, 10pm) 3.2 million
Nuestra Belleza Latina (Univision, 8pm) 3.2 million
CSI (CBS, 9pm) 3 million
60 Minutes Presents (CBS, 7pm) 2.8 million
NCIS (CBS, 8pm) 2.8 million
America's Funniest Home Videos (ABC, 8pm) 2.5 million
America's Funniest Home Videos (ABC, 7pm) 2.4 million
Shark Tank (ABC, 9pm) 2.0 million
High School Musical 3 (Disney, 7:30pm) 1.8 million
The Simpsons (Fox, 8pm) 1.7 million
Aqui y Ahora (Univision, 7pm) 1.6 million
Girl Meets World (Disney, 10pm) 1.5 million
Bob's Burgers (Adult Swim, 10pm) 1.4 million
K.C. Undercover (Disney, 9:30 pm) 1.4 million
The Simpsons (Fox, 7:30 pm) 1.3 million
Shameless (Showtime, 9pm) 1.3 million
Worst Cooks 6 (Food Network, 10pm) 1.3 million
Family Guy (Fox, 9pm) 1.2 million
Bob's Burgers (Fox, 9:30 pm) 1.2 million
Alaskan Bush People (Discovery, 9pm) 1.1 million
Brooklyn Nine-Nine (Fox, 8:30 pm) 995,000
Law & Order: SVU (USA, 10pm) 976,000
Law & Order: SVU (USA, 8pm) 963,000
Bob's Burgers (Fox, 7pm) 951,000
TBS Prime Movie: "Shrek 2" (TBS, 8pm) 950,000
Law & Order: SVU (USA, 9pm) 918,000
Island Life (HGTV, 10pm) 888,000
Law & Order: SVU (USA, 7pm) 843,000
Walking Dead (AMC, 10pm) 782,000
King of the Hill (Adult Swim, 9pm) 780,000
Bob's Burgers (Adult Swim, 9:30pm) 775,000
Full House (Nick at Nite, 8pm) 759,000
Criminal Minds (A&E, 7pm) 736,000
Cine Nuestro: "El Embustero" (Telemundo, 7pm) 734,000
Full House (Nick at Nite, 9:30pm) 726,000
King of the Hill (Adult Swim, 8pm) 718,000
FX Movie Prime: "How to Train Your Dragon" (FX, 8pm) 715,000
Sex Sent Me to the ER (TLC, 10pm) 713,000
Fresh Prince of Bel Air (Nick at Nite, 10pm) 713,000
Beachfront Bargain Hunt (HGTV, 8:30pm) 708,000
Full House (Nick at Nite, 9pm) 708,000
Full House (Nick at Nite, 8:30pm) 704,000
Caribbean Life (HGTV, 9:30pm) 702,000
Real Housewives of Atlanta (Bravo, 10pm) 695,000
Caribbean Life (HGTV, 9pm) 694,000
TNT Big Picture Movie: "The Help" (TNT, 8pm) 682,000
Property Brothers (HGTV, 7pm) 673,000
Doc McStuffins (Disney Junior, 7:30pm) 670,000
Alaskan Bush People (Discovery, 8pm) 664,000
Wives with Knives (ID, 10pm) 663,000
Criminal Minds (A&E, 10pm) 640,000
Sunday Movie: "Back to the Future" (ABC Family, 7pm) 634,000
TBS Prime Movie: "Shrek" (TBS, 6pm) 625,000
Sofia the First (Disney Junior, 8pm) 610,000
Beachfront Bargain Hunt (HGTV, 8pm) 605,000
Real Housewives of Atlanta (Bravo, 9pm) 565,000
Alaskan Bush People (Discovery, 7pm) 560,000
Criminal Minds (A&E, 9pm) 599,000
Columbo (MeTV, 8pm) 592,000
One De Las Estrella: "Terminator: Salvation" (UniMas, 7pm) 592,000
Worst Cooks 6 (Food Network, 9pm) 551,000
Criminal Minds (A&E, 8pm) 548,000
Sunday Movie: "Beautiful & Twisted" (Lifetime, 9pm) 547,000
Jake and the Neverland Pirates (Disney Junior, 7:15pm) 546,000
Walking Dead (AMC, 9pm) 544,000
Cops (Spike, 10pm) 540,000
Sunday Movie (Lifetime, 7pm) 538,000
Real Housewives of Atlanta (Bravo, 8pm) 526,000
Walking Dead (AMC, 7pm) 517,000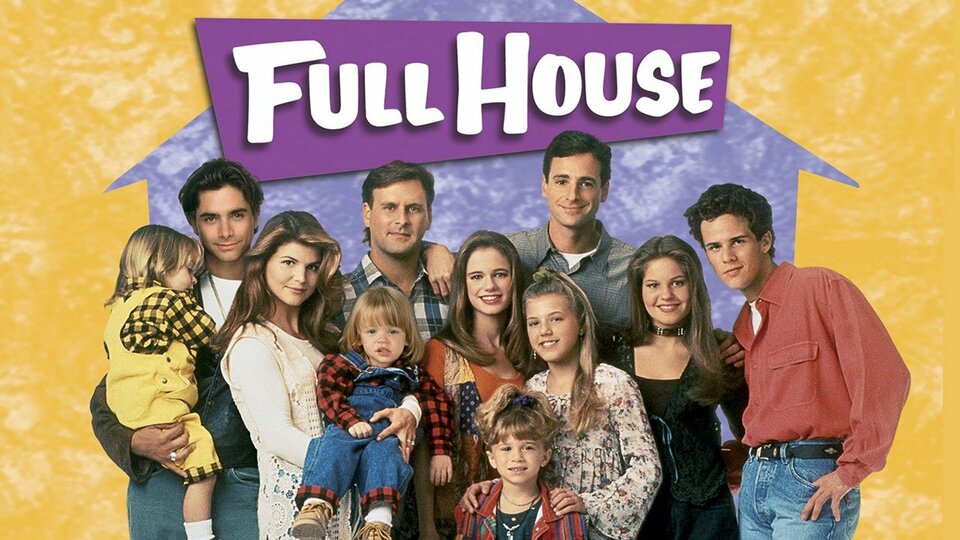 Powered by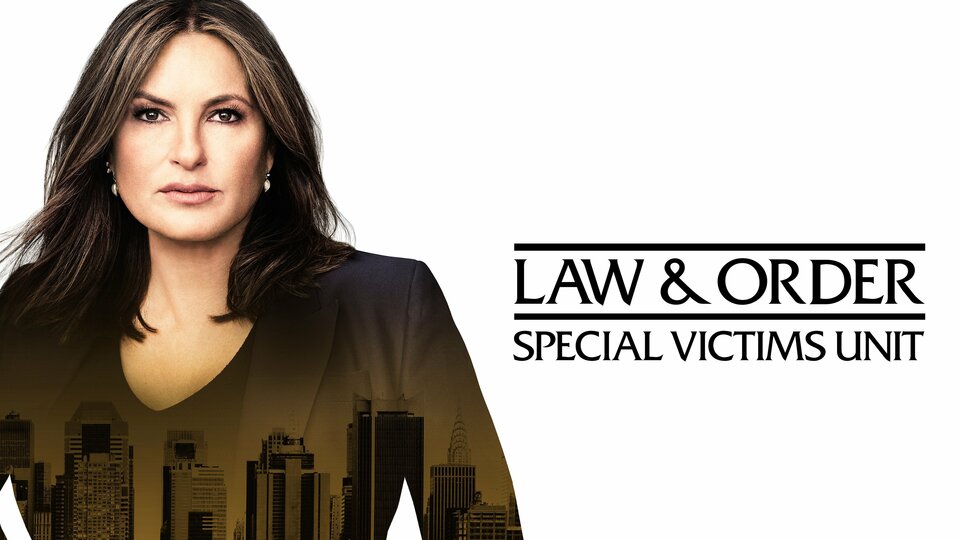 Powered by