What's On: Two new time-travel shows—one's a comedy, one's a thriller—premiere on a very busy Sunday
Making History (Sunday, 8:30/9:30c, Fox): It's hard to know what's sillier: the show that treats time travel as a joke, or the one that takes it seriously. The fresher of Sunday's two new time-travel shows—that's right, two, and this comes on the heels of NBC's enjoyably mindless romp Timeless—is the comedy. Making History stars Happy Endings' professionally typecast smart-aleck Adam Pally as Dan, a goofy schmuck of a campus handyman who somehow has stumbled across a time machine he inherited from his dad, which exists inside a giant duffle bag (think a canvas TARDIS). Dan finds himself in Revolutionary War times, where he and local Lexington lass Deborah (Gossip Girl's beguiling Leighton Meester) are mutually smitten. He's the life of the Harvest Festival, quoting from movies to a rapt audience of bawdy founders. But when his antics begin to affect history, he reaches back to the present for the help of fussy history professor Chris (Yassir Lester), who's understandably astounded, even when his idols from yore treat him like a doofus. Potty humor is a given, but Making History should make you laugh, no matter what era these fools choose to visit next.
Time After Time (Sunday, 9/8c, ABC): Based on the 1979 movie and novel, this thriller sends H.G. Wells (UnReal's Freddie Stroma) back to the future, from 1893 to present-day New York City, in pursuit of Jack the Ripper, who the author has just learned is his buddy Dr. John Stevenson (Revenge's Josh Bowman). Wells is chagrined to learn that future technology has not transformed the world into a peaceful Utopia, but Dr. John/Jack is thrilled to have such a dysfunctional playground in which to cause new bloody havoc. It's not an even match: Baby-faced Stroma plays Wells as a prig and a stiff, and as so often happens with villains, the darkly charismatic Bowman gets all the best lines: "No one cares. Isn't it glorious?" he exults to Wells during one of their tense encounters. The time paradoxes escalate quickly—Wells is surrounded by books he has yet to write, creating a real chicken-egg quandary—and the overheated intrigue is mostly laughable. But if you're really missing Timeless, this may help fill that void.
The Good Fight (Sunday, CBS All Access): On behalf of those (many who have written me) who balk at subscribing to CBS's streaming service just to see this deluxe Good Wife spinoff, it almost pains me to say the show is on a roll with timely and entertaining storylines. This week's episode deals with the noxious rabbit hole of "fake news," as Maia (Rose Leslie) is subjected to embarrassing phony headlines that add to her misery over her family's financial scandal. And Matthew Perry returns as one of Alicia's more memorable nemeses: the unscrupulous Mike Kresteva, who's been assigned to a police brutality task force and concludes that the best way to reduce such cases is to go after the firm that takes them most often to trial. Watching him spar with Christine Baranski may remind you of good (and Good Wife) times.
Chicago Justice (Sunday, 9/8c, NBC): The high quality of The Good Fight is in sharp relief to the latest generic Chicago procedural, which in its time-period premiere also confronts the topical issue of possible police misconduct in the arrest and death of a man while in jail. Justice is almost fatally hobbled by the granite-jawed colorlessness of lead actor Philip Winchester, as Assistant State's Attorney Peter Stone, the son of Law & Order's revered Ben Stone (Michael Moritary from the classic mothership's early seasons). Even the appearance of Richard Brooks as Law & Order's Paul Robinette (the elder Stone's first partner) does little to loosen this one up.
The Arrangement (Sunday, 10/9c, E!): Another new show on an insanely busy weekend is a Hollywood love story with a sinister twist. Megan (the appealing Christine Evangelista) is a struggling starlet whose La La Land moment involves rapping Shakespeare to movie superstar Kyle West (Dallas beefcake Josh Henderson), who's so smitten he wants to make the relationship permanent. Which involves signing a $10 million contract and being kept under the watchful eye of The Institute of the Higher Mind, a Scientology-style self-improvement cult led by Alias's Michael Vartan. No, this story doesn't sound familiar at all. Sexy, cynical and intriguing, this is a series where love means never having to fly coach again, ever.
Inside Weekend TV: Fresh from her Oscar win and wrapping another season of How to Get Away With Murder, Fences' EGOT-bound Viola Davis appears in the 2016 film Custody (Saturday, 8/7c, Lifetime) as a family-court judge presiding over the emotional case of a single mother (Catalina Sandino Moreno) fighting to get her kids back. Nashville's Hayden Panettiere plays the woman's lawyer. … NBC's Saturday Night Live is back (11:30/10:30c) after a several-week hiatus and colossal ratings for its last installment. Hidden Figures' Octavia Spencer is the first-time host. … If you're somehow not suffering from awards fatigue, you can watch Bruno Mars receive the 2017 Innovator Award at The IHeartRadio Music Awards (Sunday, 8/7c, TBS, TNT, truTV), with performances by the now-familiar likes of Katy Perry, Ed Sheeran and Shawn Mendes. … Now that we're past football season and the big events of February, NBC installs a new Sunday prime-time lineup including the returns of Steve Harvey's Little Big Shots (8/7c) and Jennifer Lopez in the second season of Shades of Blue (10/9c). … Look for the late Miguel Ferrer to be honored within a new episode of CBS's NCIS: Los Angeles (8/7c). … PBS's Masterpiece bids farewell to its queen Victoria in the first-season finale (Sunday, 9/8c, check local listings at pbs.org), with the monarch (Jenna Coleman) about to deliver her first child, and itching to get out among her public, despite advice to the contrary. … CNN's six-part docu-series Believer With Reza Aslan (Sunday, 10/9c) sends the religion scholar on a global exploration of faith customs and rituals, starting with a Hindu sect in the holy city of Varanasi, India.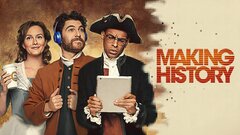 Powered by