What's Worth Watching: Casebook Closes on Foyle's War
Foyle's War, "High Castle" (Monday, February 2, Acorn TV)
The long, dark shadows of World War II continue to haunt dogged, cerebral policeman–turned–intelligence officer Christopher Foyle (the great Michael Kitchen) in 1946 London, the post-war setting for three final chapters in the long-running British mystery Foyle's War. When the series began more than a decade ago, originally airing on PBS's Masterpiece Mystery!, Foyle was a detective chief superintendent solving puzzling crimes during wartime in the relatively peaceable hamlet of Hastings. After the war ended, Foyle retired from the police, but not from active duty, as MI5 recruited him, against his will, to unravel intrigues in the Cold War climate that ensued.
Foyle's final season is comprised of three exceptionally smart, intricate and bracingly unsentimental movie-length mysteries, exclusively available on the Acorn TV streaming service, which specializes in high-end British (and some Australian) imports. The first new War story, "High Castle," pits Foyle against a wealthy U.S. oil baron (Frasier's John Mahoney appears as the tycoon's invalid, but hardly powerless, father) who's somehow entangled with Russian spies, Nazi businessmen, and secrets threatening to be exposed during the ongoing Nuremberg war trials. Adding some heightened suspense to the investigation: Foyle's spunky sidekick/driver Samantha "Sam" Wainwright (Honeysuckle Weeks) goes undercover in the corrupt industrialist's manse as companion to the cranky old man, having decided not to reveal to her boss quite yet that she's pregnant.
Two more installments will premiere the next two Mondays, and starting February 16, all eight seasons of Foyle's War will be available for bingeing. A perfect winter indulgence that should take some of the sting out of the fact that this terrific series—once canceled, then resurrected several years ago—is now really, truly one for the history books.
We're out of Bran. The second-youngest Stark (Isaac Hempstead Wright) is chilling in an underground cave way up north with the Three-Eyed Raven he's been seeking for the last couple seasons. That's not the most enticing story for TV, so it makes sense executive producers David Benioff and D.B. Weiss would just have him sit out this season.
People who are still alive in the books will die. This has happened a few times before—and the show is straight-up ignoring a few big storylines, at least for the time being—but now we're talking major, major departures from George R.R. Martin's tomes. And not just deaths, but whole new journeys for those lucky enough to survive (see: Jaime heading to Dorne, Tyrion and Daenerys hanging out). That means book scholars can finally experience the thrill/horror of unexpected stabbings, guttings, and burnings-alive, hooray!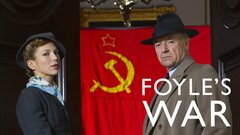 Powered by