What's On: Will Rayna survive her latest trauma on 'Nashville?' And CMT moves to Memphis to tell the story of 'Sun Records'
Nashville (9/8, CMT): Not again! That was the collective cry, and groan, from Nashville fans last week when Rayna (Connie Britton), having just survived a scary encounter with a persistent stalker, was sideswiped in a terrible car accident—her second such crash on this musical melodrama—while riding home in the back of a patrol car. Is nothing sacred? Sorry, that's Juliette's (Hayden Panettiere) storyline—and she may be praying extra hard when her leg begins to hurt.
Sun Records (10/9c, CMT): The focus shifts from Nashville to Memphis, and other points south, in a period musical docudrama inspired by the Broadway show Million Dollar Quartet. That stage show focused on a fabled night in 1956 when Elvis Presley, Johnny Cash, Carl Perkins and Jerry Lee Lewis gathered for a legendary session at the titular record studio operated by producer Sam Phillips. The series gives us their back story, starting in 1950, when Sam (Chad Michael Murray) sets up shop with no idea how much musical history would be made within those walls. The storytelling leans toward biopic hokum, but an interesting parallel with Nashville's storyline involving Juliette, we first meet young Elvis (Drake Milligan) as he becomes enraptured by the gospel sounds emanating from a local black church.
The Blacklist: Redemption (10/9c, NBC): Spinoff alert! As the mothership prepares to give Red and Liz a break—probably wise, since this week's Blacklist (9/8c) finds Red (James Spader) battling a deadly poison—this spinoff is built around Tom Keen (Ryan Eggold). He's recruited by femme fatale Scottie Hargrave (Famke Janssen)—who's actually his mother, though she doesn't know it yet—to join an international security firm comprised of Blacklist baddies-turned-mercenaries.
Inside Thursday TV: Alex (Justin Chambers) returns to the hospital on ABC's Grey's Anatomy (8/7c), where happy campers are far and few between. … The tumultuous relationship between Bonnie (Allison Janney) and Adam (William Fichtner) on CBS's Mom (9/8c) takes a new twist when Christy (Anna Faris) learns Adam is still in touch with his ex-wife, Danielle (guest star Wendie Malick, inspired casting). … In the two-hour season finale of ABC's How to Get Away With Murder (9/8c), the killer of Wes (Alfred Enoch) will be revealed. … The final round of Bravo's Top Chef (9/8c) continues, with the final three using Mayan ingredients to cook in an ancient cenote (sinkhole) as the challenge moves to the Yucatan Peninsula. The top two move on to next week's finale.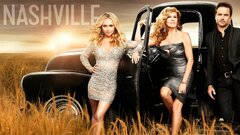 Powered by