'Days of Our Lives' Renewed for 52nd Season
Days of Our Lives will continue. The residents of Salem will continue to delight and intrigue audiences for another season, NBC announced Tuesday.
Renewal of the venerable daytime drama was in question after Megyn Kelly's addition to the Today show was announced earlier this year. But like sands through the hourglass, the show lives to see another day.
See Also
The soap icon dishes on her character's newly discovered African-American grandson, her longevity in the business, and how she and husband Bill like to Netflix and Chill.
"We feel so privileged to be able to continue the remarkable legacy of Days of our Lives," said Jennifer Salke, President, NBC Entertainment." "We thank Ken Corday and his team for their incredible accomplishments and look forward to all the stories from Salem that will continue to unfold."
"It's a great day in Salem! We're pleased to announce that after more than 51 years in the hearts and homes of our amazing fans, Days of our Lives will continue to be part of the NBC family," said Corday. "We are grateful to our incredible network and longstanding partner Sony for their continued support, and we look forward to what the future will bring under the new creative direction of the show. I'm especially proud to be able to shepherd Days into the new season, continuing my parents' dream and the show's legacy."
Days of Our Lives, Daily, NBC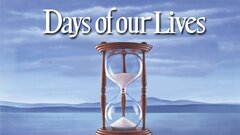 Powered by