Shonda Rhimes calls Scandal Midseason Return her "Favorite Episode of Television" Shonda Rhimes calls Scandal midseason return her "favorite episode of television"
That is, Rhimes' favorite episode of television she's ever worked on. "It's very shocking," she says of the episode, titled "Run." "I think it's going to be very interesting for the audience. It's not anything that you would expect from Scandal." PLUS: Rhimes promises an "interesting left turn for the audience," and is Scandal suffering from a "boredom crisis"?
An American version of Black Mirror is in the works
"There is a plan" to remake the British Twilight Zone-esque series from Charlie Brooker that has received a lot of buzz since it hit Netflix late last year.
Disney Junior's Sofia the First will introduce and spin off a Latina princess
Princess Elena of Avalor, voiced by ABC Family Young & Hungry star Aimee Carrero, will make her debut in 2016. The plan, says Disney Junior, is to use "distinctive animation and visual design to tell wonderful stories influenced by culture and traditions that are familiar to the worldwide population of Hispanic and Latino families and reflect the interests and aspirations of all children as told through a classic fairy tale."
ABC tweets an offensive Fresh Off the Boat promo, prompting a Twitter tirade from the chef who inspired the sitcom
The Twitter account for the ABC comedy tweeted a since-deleted promo showcasing a series of ethnic stereotypes. When celebrity chef Eddie Huang, whose book inspired the comedy, saw the promo, he tweeted: "maybe people are just f–king morons. you have to be a mouth breathing psycho to make that graphic."
NBC is remaking British comedy Cuckoo, which starred Andy Samberg and Taylor Lautner
The sitcom about a British girl who marries an eccentric American to the disdain of her family starred Samberg in Season 1 and Lautner in Season 2.
Here are 13 charts that explain How to Get Away with Murder
For instance, there are five different ways that Annalise Keating speaks. PLUS: What to expect on the final 6 episodes of the season, and play the HTGAWM drinking game.
David Morrissey is headed to Showtime to star in The Driver miniseries
The Walking Dead alum will star in an American adaptation of the BBC series about a taxi driver who becomes a criminal.
Meredith comes into her own as Grey's Anatomy returns from hiatus
Says Shonda Rhimes: "I said that this was 'the season of Meredith,' and she is very much going to be tested by what happens. This will be the first time she's without Derek and Cristina, without any of those familiar supports, so this will be about her coming into her own, as a person and as a surgeon."
Marvel's AKA Jessica Jones gets a best friend: Rachael Taylor
Taylor, an alum of "Charlie's Angels" and "Grey's Anatomy," will play Trish Walker, a syndicated radio host who's Krysten Ritter's character's best friend.
David Krumholtz to romance Anna Faris' Mom daughter
The "Numbers" alum will play a 42-year-old college professor who begins dating Faris' character's 19-year-old daughter.
Katherine Heigl and Conan O'Brien recalled when she was his Late Night guest at age 15
Heigl first sat on Conan's couch in 1994.
The Chris Gethard Show is going from cable access to the Fusion cable channel
The Manhattan Neighborhood Network show is coming to Fusion in April. Yes, we're still going to book cool musical guests," says the comedian. "Yes you can still watch live. Yes, you can interact with us."
Parenthood never became a massive hit because it miraculously stuck to its guns
The NBC family drama ends tonight having never bowed to time or trend, says Mary McNamara. She adds: "Though it has recently become an altar of catharsis, with its own tear-duct-based rating system — pooling tears, falling tears, choked sob, full sob, hysteria — 'Parenthood' was never built to go viral. There are no OMG moments, and it's hard to live-tweet when both hands are full of tissues. Born determined to celebrate function over dysfunction — modern narrative heresy! — "Parenthood" miraculously stuck to its guns, which is one of the most admirable feats in current television."
—Why the series finale must be a tearjerker: Fans need that catharsis
—Parenthood boss Jason Katims penned a reflection on wrapping up the series
—Katims is not in "mourning" — he's amped after overseeing Parenthood and Friday Night Lights
—Revisiting the Parenthood pilot: From Crosby's unusual hairstyle to Sarah's ex-hubby
—Why the series finale won't give any closure
—Parenthood could be messy, ridiculous and heart-rending
—Parenthood's 16 biggest tear-jerking moments // The 10 best episodes
—Monica Potter unveils a farewell video from the last day of shooting
—Cast shares their favorite memories // Lauren Graham: "It's very strange"
—Ranked: Which Braverman made Parenthood fans cry the most?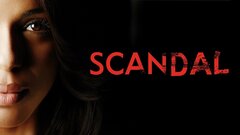 Scandal
where to stream
Powered by