What's On: Things are getting more Psycho by the episode in the final season of 'Bates Motel'
Bates Motel (10/9c, A&E): "What is wrong with me?" shrieks Norma Bates from her unhappy state of psychological purgatory. "Well, for starters, I am dead!" And so it goes in the fifth and final season of Bates Motel, the most merrily macabre yet for this inspired variation on themes from Hitchcock's classic Psycho. The twisted tag team of murderously deranged son, Norman Bates (brilliantly played to the twitchy hilt by Freddie Highmore) and badgering Mommie Weirdest (the ferociously funny Vera Farmiga) has only escalated in perverse fascination since the deceased Norma took up full-time residence inside Norman's head. Their home is now a morbid mausoleum, but Norman can only see the domestic bliss that never was, with Norma forever cooking and sweeping—when she isn't griping about wanting to get out more. This is all nervous laughter, mind you, because even before Rihanna checks in later this season as Marion Crane (the Janet Leigh character from the original film), we're already worried about Norman's attraction to pretty show owner Madeleine Loomis (Isabelle McNally), whose philandering husband Sam (Austin Nichols) is another Hitchcock shout-out. Warning to all: Do not go down into that cellar!
Battle for the Pride (9/8c, Nat Geo WILD): The channel's seventh annual "Big Cat Week" opens with a special set amid a pride of lions in Botswana, tracking cubs as they learn survival skills to become one of the kings of the jungle. Followed by Storm Cats (10/9c), set during Botswana's eight-week wet season, which presents more challenges of how to cope with an unforgiving Mother Nature.
Humans (10/9c, AMC): Now here's a case you're not likely to see on an everyday courtroom drama: "Synth" robot Niska (Emily Berrington) insists to be tried in court as a human, and she wants Laura (Katherine Parkinson) to represent her. In other human-meets-AI news, Mattie (Lucy Carless) resurrects Odi (Will Tudor) from the scrapyard, and Mia (Gemma Chan) risks blowing her cover with her smitten new boss, Ed (Sam Palladino).
Inside Monday TV: NBC's American Ninja Warrior All Stars special (8/7c) pits three teams, hand-picked by the hosts, to navigate some of the series' most iconic obstacles. … Understandably experiencing panic attacks, Jane the Virgin (9/8c, The CW) gets a book deal that Jane (Gina Rodriguez) hopes is the answer to her recent prayers. … After a successful TV-movie launch, VH1's The Breaks becomes a weekly series (9/8c), following three young friends breaking into the burgeoning hip-hop music industry of the 1990s. … The first season of NBC's Timeless (10/9c) wraps with the team pursuing Flynn (Goran Visnjic) to 1950s Red-scare Washington, D.C., where a rare meeting of Rittenhouse leaders is scheduled.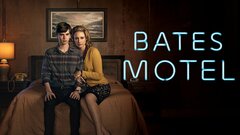 Powered by