Retro Game Shows Find a New Network Home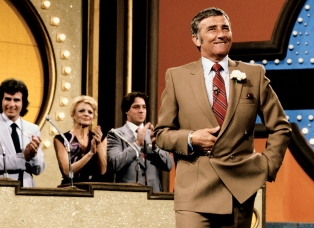 Let's make a deal! FremantleMedia North America, which produces Family Feud and American Idol, has a library of more than 40,000 classic game-show episodes, most of which haven't aired in years. To take advantage of that catalog, the company is set to launch the all-game-show network Buzzr this summer.
Syndication distributor Debmar-Mercury partnered with FremantleMedia to sign up TV stations to begin carrying the network. Buzzr joins several new, inexpensive mini-networks focusing on classic series that have popped up in recent years. The need for such "digi-networks" arose after TV stations were given new subchannels, created by extra over-the-air bandwidth that came with the switch from analog to digital signals. (Others include Me TV, Cozi TV, Bounce, Get TV, This TV, Antenna TV and Retro TV.)
Fox Television Stations has signed on as the charter affiliate for Buzzr, which means the network will be available on Fox or MyNetworkTV (which Fox also owns) stations' secondary signals in 17 major markets, including New York, Los Angeles and Chicago. Deals with other station groups in smaller cities are still pending.
The only costs to FremantleMedia are residual paychecks for the game shows' hosts and the fees to convert the episodes to digital. "Since we own all the product, the cost of programming is next to nothing," says Thom Beers, CEO of FremantleMedia North America. "It's a beautiful model. We only have one competitor [GSN]. That's not a bad place to be."
GSN licenses roughly 1,500 episodes from FremantleMedia, which leaves the rest for Buzzr. "Why not monetize it all?" Beers says. At launch, shows will include Family Feud with former hosts Richard Dawson, Ray Combs, Louie Anderson, Richard Karn and John O'Hurley; Let's Make a Deal with Monty Hall, and episodes of To Tell the Truth, Password, Match Game, Beat the Clock, What's My Line and Card Sharks. FremantleMedia may also program reality shows with a competition element. But don't expect to see old episodes of American Idol on the channel; clearing the music on that show would be too expensive.
In order to introduce a younger generation to some of these titles, FremantleMedia will also produce online versions of games such as Password, featuring YouTube talent. Those episodes might later become an on-air Buzzr programming block. "We walk in with a very clear programming strategy," Beers says of Buzzr's 100% game lineup.