Norman Lear Aims to Remake Single-Mom Comedy One Day at a Time
EXCLUSIVE: Legendary producer Norman Lear, 92, is looking to revive one of his signature sitcoms – but with a modern twist. He tells us that he's in talks with Sony Pictures Television about updating his 1970s sitcom One Day at a Time, this time with an all-Latino cast.
The new series would be produced in conjunction with Televisa USA, the English-language arm of Mexican media giant Televisa. No deal is finalized yet, but studio insiders confirm it's being discussed as a possibility. The original One Day at a Time, which aired on CBS from 1975 to 1984, starred Bonnie Franklin as a divorced mother who moves with her daughters (Mackenzie Phillips and Valerie Bertinelli) to Indianapolis.
One Day at a Time was a situation comedy, but also tackled serious subjects, which was a signature trait of most Lear shows like All in the Family. Now, 40 years later, the producer still believes that TV should reflect demographic and cultural changes – hence the One Day twist. Not only would the new One Day at a Time embrace issues facing the Latino community, but the show's original conceit tackled women's empowerment, an issue just as pertinent today. Social advancement remains a key subject for Lear, who has raved in recent interviews about Amazon's Transparent, which focuses on the transgender community.
This wouldn't be the first One Day at a Time remake; Sony produced a Spanish-language adaptation, Solo en America, for Telemundo in the late 1990s. Meanwhile, Lear has said in recent interviews that he's also kicking around a new take on All in the Family, although that's not nearly as far along.
Lear has been actively promoting his latest book, Even This I Get to Experience, in recent months, giving him several public opportunities to comment on the current state of TV. Lear, who gave the opening keynote interview at the National Association of Television Program Executives convention in Miami on January 20, said he's been pitching a show about people over the age of 60 living in a retirement village. The title: "Guess Who Died." But he says the networks, most of which target adults 18-49, aren't interested. "I can't get on the air today," Lear said.
Everybody Loves Raymond co-creator Phil Rosenthal, who interviewed Lear on stage, said he had a similar idea but didn't even pitch it, knowing the networks' aversion to older viewers, "even though people over 50 are the most loyal TV watchers."
But a "pass" won't dissuade Lear from pitching new ideas: "I've never been bitter about it," he says about the perils of the TV business. "I like the people I'm dealing with [even if they] say no."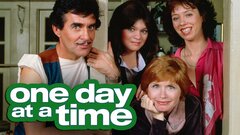 Powered by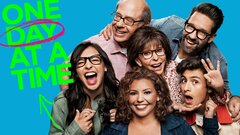 Powered by