What's On: Premieres of Bravo's 'Imposters' and Comedy Central's 'Detroiters'
Imposters (10/9c, Bravo): Better known for its wearying Real Housewives franchise, Bravo is quietly making inroads with its tart, offbeat scripted fare. Joining Odd Mom Out and Girlfriends' Guide to Divorce is a new rom-dramedy that at first feels like a gender-reversed version of ABC's The Catch. We first meet Ezra (Rob Heaps), a born romantic, as he learns he's been seduced and abandoned, and fleeced, by his exotic bride Alice—whose real name, or so we think, is Maddie (Inbar Lavi), a serial swindler whose team of chameleon crooks includes TV veterans Brian Benben and Katherine LaNasa. As Maddie moves away and moves on to her next target, an emotionally aloof banker (Aaron Douglas), Ezra is jolted from his doldrums once he realizes he's not alone, and Imposters takes on a fresh buddy-comedy identity as he joins forces with other dupes. Stick with it as the story develops. After three episodes, I was hooked.
Detroiters (10:30/9:30c, Comedy Central): Veep's Sam Richardson (the doofus Richard Splett) teams with fellow Detroit native and best bud, comedian Tim Robinson, for this unexpectedly charming comedy about out-of-their-depth Motor City ad men yearning for their first big score. Initial target: a slick Chrysler executive played by Jason Sudeikis, who with Saturday Night Live's Lorne Michaels is among the executive producers. Even at their most incompetent, Sam and Tim have each other's backs, and you're likely to root for them while laughing at them.
NCIS (8/7c, CBS): How is this not a spinoff in the making? A petty officer's murder brings the NCIS crew in contact with "The Sherlocks," an investigative team that has recently welcomed Anthony DiNozzo, Sr. (Robert Wagner) into their ranks. His fellow sleuths include Arrested Development's Jessica Walter and familiar character actors Richard Riehle and Todd Louiso.
Inside Tuesday TV: Frankie (Patricia Heaton) gets the menopausal blues on ABC's The Middle (8/7c) when her doctor informs her that her childbearing days are over. Considering the nature of her offspring, you think she might celebrate instead. … PBS's American Experience relives the 1995 tragedy of Oklahoma City (9/8c, check local listings at pbs.org), drawing from 60 hours of jailhouse-interview audio with convicted bomber Timothy McVeigh to explore the motivations behind his devastating attack on the Murrah Federal Building. … A timely episode of Freeform's Switched at Birth (9/8c) follows the campus uproar when a photo of Daphne's (Katie Leclerc) beau Mingo (Adam Hagenbuch) costumed as Lil Wayne ignites a backlash, sparking a debate over racial insensitivity and freedom of expression. … The remaining teams on Syfy's Face Off (9/8c) head to Monster High—actually, Mattel HQ, where they're challenged to create versions of characters from the whimsical franchise that could play in a feature film. Is "cute" in their repertoire?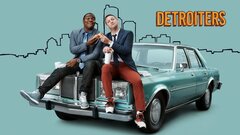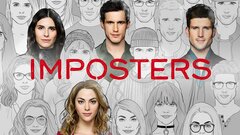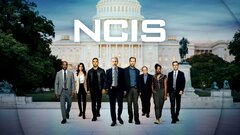 NCIS
where to stream