Countdown to 'Outlander' Day 1: Jamie & Claire Get Close in Exclusive Portrait (PHOTO)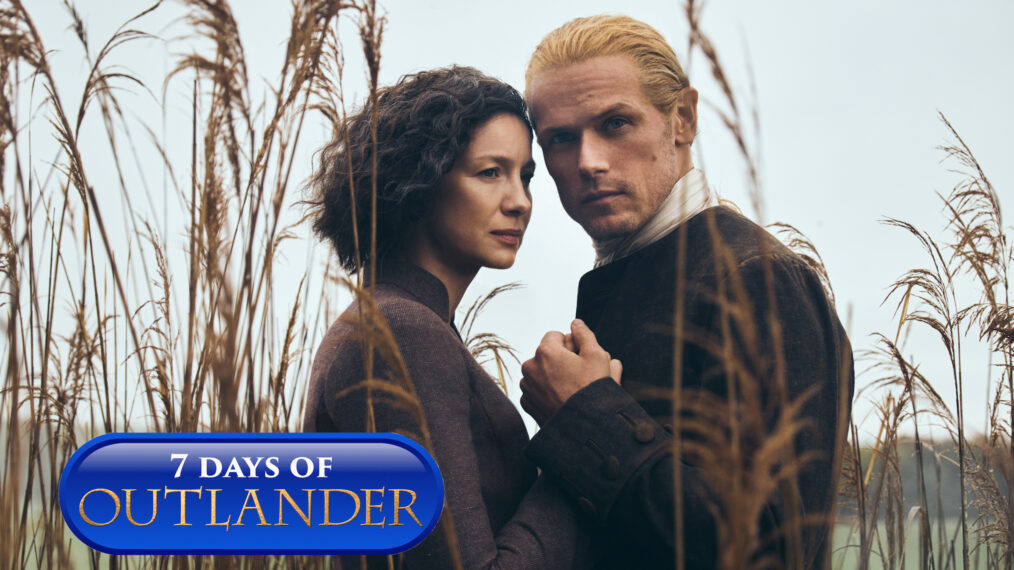 Hi there, Sassenachs! Join us in our 7-day countdown to the Season 7 premiere of Outlander, featuring a deep-dive into the seventh season, a chat with author Diana Gabaldon, as well as a look back at Jamie and Claire's love story, and more.
Stay tuned and be sure to pick up TV Guide Magazine's Outlander Deluxe Collector's Edition, available for order online now at Outlander2023.com and for purchase on newsstands nationwide.
One of TV's greatest romances continues in Outlander Season 7, and the magical connection between Jamie and Claire Fraser radiates in our exclusive first look at the couple in the new season below (with much more to come!).
There's an ethereal air to Sam Heughan and Caitríona Balfe's lovers in the shot, taken among the reeds of Fraser's Ridge, their colonial North Carolina homestead. Their home was threatened in Season 6, and now Claire faces the gallows in the Season 7 premiere. As Jamie races to her rescue, he's faced with the harsh truth that the American Revolution has officially reached North Carolina. There may be little time for romance, given all they're up against in the new episodes. But time has never stopped Jamie and Claire's love in this sprawling, time-traveling period drama.
The photo kicks off TV Insider's Countdown to Outlander Season 7, which premieres June 16 at 8/7c on Starz. The season consists of 16 episodes (the longest since Season 1), but they will be released in two parts. The first eight episodes will release once a week starting June 16, with the back half airing in 2024. An exact premiere date for Part 2 will be announced later, but we know that Outlander Season 8 will be its last.
Cherish these episodes like Jamie and Claire cherish each other in this photo, Sassenachs!
Stay tuned to TV Insider as we continue the Outlander Season 7 countdown. From more exclusive photos to deep dives into the plot with the cast and author Diana Gabaldon, you won't want to miss what we have in store.
Outlander, Season 7 Premiere, Friday, June 16, 8/7c, Starz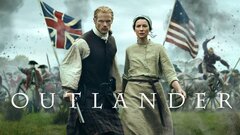 Powered by