Fox News' Janice Dean Gives Health Update Amid MS battle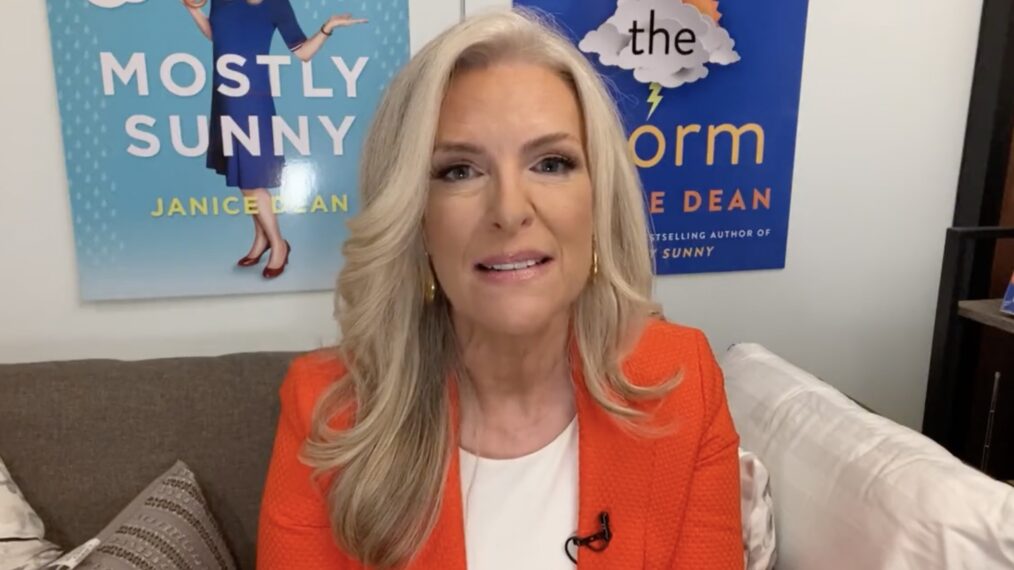 In honor of World MS Day on Tuesday, May 30, Fox News senior meteorologist Janice Dean took to Twitter to share an uplifting video about her battle with multiple sclerosis.
"I wanted to, you know, let you know that MS really doesn't present itself in a lot of ways," Dean said in the video. "I call it the 'invisible illness,' the 'My, you look so well' disease because we can be looking fine, I got my hair and makeup done, but inside of us, our body is attacking its central nervous system, the brain, and the spine."
Dean, who serves as co-host and weather anchor on Fox & Friends, was diagnosed with MS in 2005. As she said in the video, she has been open about her battle with MS from the start, sharing her therapies and challenges over almost two decades.
"Yesterday, I felt almost like a sunburn sensation at the back of my neck. I felt it overnight last night. I didn't sleep well, and I'm feeling it again today," Dean shared with her Twitter followers.
Sending love to all my fellow #MSwarriors on this #WorldMSDay 🧡 pic.twitter.com/CXD3EqCVSI

— Janice Dean (@JaniceDean) May 30, 2023
"So even though we look okay on the surface, I've got my hair and my makeup done, I'm smiling on Fox and Friends, inside can be quite a challenge and what it feels like," she continued, revealing that at times it can be hard to put on "that smiling face."
Dean also paid respect to her fellow MS Warriors, saying, "Together, I think we are stronger, and I think even if we don't have a cure for this, there is certainly the hope that we can stop the progression all together, which would be wonderful."
"There are new therapies out there, there are promising things on the horizon," she said. "And that's why I am saying today that I am still hopeful — even though I don't feel great — and that it's important to raise awareness, and I will continue to do so."
In a follow-up post on Wednesday, May 31, Dean posted an update on her recent symptoms. "And here's my update: went to doc's yesterday," she wrote on Instagram. "New MRI's will be done, a course of steroids to help with pain and more tests to see why I'm having a flare up. Feeling a bit better today. We have to keep moving. Thanks for all the love and prayers, everyone."