'FUBAR': Arnold Schwarzenegger & Monica Barbaro Talk Their Father-Daughter Onscreen Bond (VIDEO)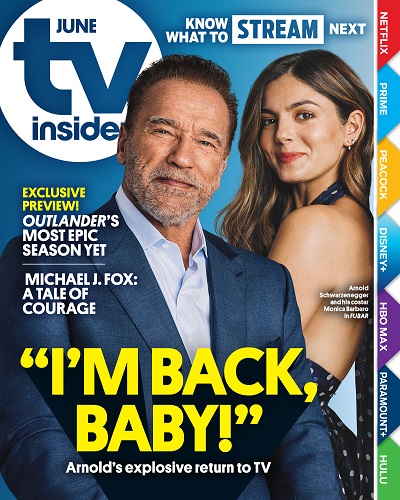 "Our stunting was incredible," Monica Barbaro says of FUBAR's action sequences. As if the stunts weren't enough of a challenge, she also had to perform them with one of the world's biggest action stars, Arnold Schwarzenegger, who plays her father in the series.
In the video interview above for TV Insider's June 2023 cover story, Schwarzenegger says his on-screen daughter was more than up to the stunt tasks. Both of them played secret CIA operatives; you can imagine their characters often found themselves in high-stakes scenarios.
"It was really wild to have her crawl around on a train on a high-speed rail that goes like 160 miles an hour or so," Schwarzenegger says. "A lot of times it was a moving train and a lot of times it was just a train that was in the studio, and so she had to go back and forth."
"It takes a lot of training and a lot of safety awareness to let an actor do those stunts," chimes in Barbaro. "They were just great teachers. They always made me feel super safe."
Outside of the action, there's plenty of humor. However, their director did want Schwarzenegger to laugh a little less at his co-star during a puppet-themed therapy session.
"I start laughing, and then we're directed to stop. And then he says, 'Arnold, this is not a funny scene. You're very angry about this,'" he recalls, adding, "I said, 'Well, I know. I read the script. But she makes me laugh!'"
"We've got a good blooper reel of that take," Barbaro shares with a smile.
Learn more about the creation of Schwarzenegger and Barbaro's father-daughter dynamic above, and catch them in action in FUBAR, streaming now on Netflix. For more insider details about the series, grab your own copy of TV Insider Magazine's June 2023 issue here. For more insider access to your favorite streaming shows, subscribe to TV Insider Magazine here.
FUBAR, Season 1, Streaming Now, Netflix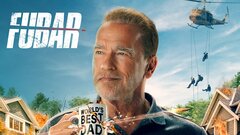 FUBAR
where to stream
Powered by