'The Blacklist' Moving to Thursdays, Series Finale Date Set
There are only about a handful of weeks left of The Blacklist, and those remaining episodes will be airing on a different night.
NBC has announced that the James Spader-led drama is moving to Thursdays at 8/7c (from Sundays at 10/9c), beginning on June 1. That night, back-to-back episodes will air at 8/7c and 9/8c. Furthermore, the series finale is set for two hours on July 13, starting at 8/7c.
On June 1, first up is "The Hat Trick," in which, in an effort to prove their worth to Congressman Hudson, Red (Spader) provides the Task Force with three criminal cases that are deeper than they appear. Ressler (Diego Klattenhoff) helps a friend make amends. Check out the photo above of Red and Cooper (Harry Lennix) in this episode.
Then, in "Blair Foster," when a corrupt lawyer is linked to a string of corporate cover-ups, Red helps the team investigate her operation. Sen. Panabaker (Deirdre Lovejoy) and Cooper await a judge's decision on the fate of the Task Force.
The Blacklist also stars Hisham Tawfiq and Anya Banerjee.
John Eisendrath, Jon Bokenkamp, John Davis and John Fox of Davis Entertainment, Spader, Lukas Reiter, Laura A. Benson, Daniel Cerone, Sean Hennen, Allison Glock-Cooper, and T Cooper serve as executive producers. The series is produced by Sony Pictures Television Studios and Universal Television, a division of Universal Studio Group.
It was in February that NBC announced The Blacklist would be ending with its 10th season. "After 10 years, hundreds of 'Blacklist' cases and more than 200 episodes produced, we're honored to reach our conclusion," Eisendrath said in a statement at the time. "It's been incredibly fun to create the strange, devious and delightful Blacklisters to challenge Raymond Reddington and our FBI Task Force each week."
The Blacklist, Thursdays, Starting June 1, 8/7c, NBC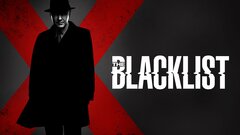 Powered by