'American Idol' Runner-Up Megan Danielle on Making Most of Second Chance
It has been a whirlwind for Megan Danielle, who went from working as a server in Douglasville, Georgia to the bright lights of Hollywood and American Idol. The 21-year-old made it all the way to the Top 2 of season 21 of the singing competition during the grand finale on May 21. Although Iam Tongi would take the crown this year, Danielle remains forever grateful for all the blessings given to her throughout the experience.
Despite the gritty country singer being chosen for Team Kelly Clarkson as a teen on The Voice in 2020, she continued to battle through self-confidence issues on Idol. She made the most of her second chance on the grand stage. To not only get out of her own head but to honor her late "Paw-Paw" grandfather Chuck, whom she lost a little over a year ago.
Here Danielle opens up about her time on Idol and what she'll take from it.
How would you sum up your Idol experience?
Megan Danielle: It has been difficult for sure. Just the audition and starting out in the competition was really difficult for me. I learned a lot about myself and put myself out there. Meeting all these incredible people has really been the best part of it all.
You were surprised by Lauren Daigle during your audition. Then had that full-circle moment performing with her on the finale. How was it having that bond? Did she check up on you throughout the competition?
Oh yeah. Lauren is amazing. I always looked up to her. Getting the chance to sing with her was awesome because she is the type of artist I want to be.
What went into your Idol song choices?
For me, I've always tried to go with songs that mean something to me or I can connect to. This was a huge platform, so I wanted to use it to share my story and who I was. I feel like I did a pretty good job of that so far.
Were there any particular contestants you became good pals with during the competition?
I think the best part of this journey was meeting so many good people. I made some really good friends. I'd say MaryBeth [Byrd] and Colin [Stough] were two. They were among my closest friends.
There seems to be good chemistry between you and Colin. Do you see a future collaboration between the two of you in the future?
Yeah. That would be super awesome. Doing that duet with him on Idol was amazing. We can definitely work something out.
What would you say was a standout moment where you truly broke through those confidence issues?
I think it's every performance after "Hollywood Week."I think that is when I started to believe in myself. Growing up I really didn't have much confidence, so I'm going to take all those performances with me.
Was there one piece of advice you will take with you?
I think all of them and the judges have told me to find out who I am and work on building up that confidence.
What does your original single "Dream Girl" mean to you and the message you're trying to send?
I saw the song as an opportunity to share with the world that it's okay to be afraid but to always keep dreaming. There are a lot of things we go through in life. This is a reminder that you have to keep going no matter what and chase your dream.
What kind of artist do you think you'll be?
I see myself as a country and Christian artist, but I don't want to label myself as one thing. I love both. I want to find a way to make it all work.
How was it to go on this journey but also use it as a way to remember your "Paw-Paw" and his memory?
It was super awesome to honor him. My "Paw-Paw" was my best friend. I know he is up there smiling and proud no matter what. This was an opportunity to share who he was and that it was okay to grieve and go through a process like that.
What's next for you?
I want to finish my Christian album. I want to tour everywhere. I always wanted to start my own church.
Do you have a bucket list collaboration?
I really like Chris Stapleton, Adele, the list can go on.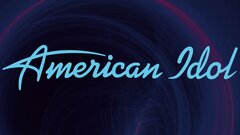 Powered by