Wrestling Legend 'Superstar' Billy Graham Dies at 79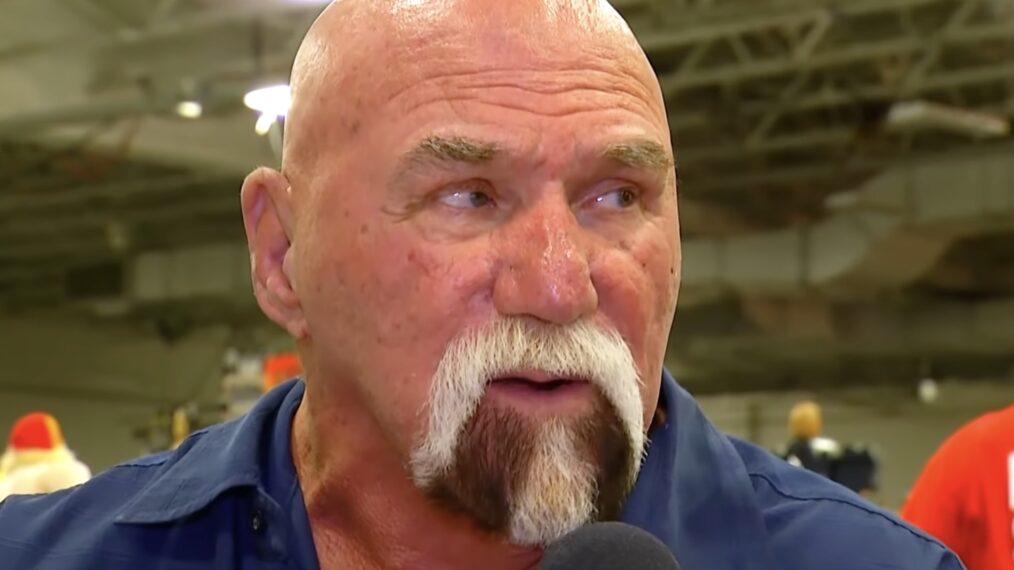 'Superstar' Billy Graham, a WWE Hall of Famer who is regarded as one of the most influential pro wrestlers of all time, has died. He was 79.
A cause of death wasn't given, but it was reported earlier this week that Graham had been in the ICU on life support. On Monday (May 15) morning, Graham's wife Valerie posted on Facebook that she had refused to take her husband off his life support.
"Graham died Wednesday after being taken off life support and spending most of his time in the hospital this year," the Billy Graham Facebook page wrote on Wednesday. "He was initially hospitalized in January with an infection in his ears that spread to his ear bones and skull. Graham was battling numerous health issues that included acute kidney failure, congestive heart failure, diabetes, and hearing loss."
WWE is saddened to learn that WWE Hall of Famer "Superstar" Billy Graham has passed away. We extend our condolences to Graham's family, friends, and fans. pic.twitter.com/g0DxV9epBm

— WWE UK (@WWEUK) May 18, 2023
Born Eldridge Wayne Coleman on June 7, 1943, in Phoenix, Arizona, Graham began his career as a bodybuilder, training at Gold's Gym in Santa Monica, where he worked out with Dave Draper, Franco Columbu, and Arnold Schwarzenegger. His first taste of fame came in a photo shoot with Schwarzenegger featured in Joe Weider's Muscle Fitness magazine.
Graham made his professional wrestling debut on January 16, 1970, after training under Stu Hart in Calgary. He adopted the name Billy Graham in reference to the evangelist of the same name and later added the 'Superstar' nickname in 1972. With his in-ring skills, bodybuilder physique, and huge personality, Graham soon became one of the most popular wrestlers in the industry.
He is a multi-time world champion across various promotions, including a 1977-78 title run in the WWWF, which eventually became the WWF and then WWE. In 2004, he was inducted into the WWE Hall of Fame.
Numerous wrestlers and fans paid tribute to Graham following the news of his passing, with Ric Flair tweeting, "The Superstar Billy Graham Just Left US. THANK YOU FOR ALL YOUR INFLUENCE on My Career!"
"Before Billy Graham, performers in WWWF / WWF/ WWE were known as professional wrestlers. After Billy Graham left his mark, Vincent Kennedy McMahon decided everyone would be a WWE Superstar," wrote WWE on-screen manager Paul Heyman. "A most heartfelt RIP to the man of the hour, the man with the power, too sweet to be sour!"
Check out more tributes below.
The Superstar Billy Graham Just Left Us 🙏🏻 THANK YOU FOR ALL YOUR INFLUENCE On My Career! pic.twitter.com/YH0eT2NM4p

— Ric Flair® (@RicFlairNatrBoy) May 18, 2023
Before Billy Graham, performers in WWWF / WWF/ WWE were known as professional wrestlers. After Billy Graham left his mark, Vincent Kennedy McMahon decided everyone would be a WWE Superstar. A most heartfelt RIP to the man of the hour, the man with the power, too sweet to be sour! pic.twitter.com/bwL6UQ3c3h

— Paul Heyman (@HeymanHustle) May 18, 2023
Sad news folks, Superstar Billy Graham has said goodbye. Our condolences to his family, friends & fans.

Here's some 1987 Survivor Series promos with Superstar:https://t.co/NAOO0TEXbhhttps://t.co/Go8T22hTYM pic.twitter.com/xLuqrGc7VG

— Mr. Wonderful Paul Orndorff (@Pau1Orndorff) May 18, 2023
Aside from Bruno "Superstar" was my dads favorite wrestler.

Without question, from my fathers inspiration, Graham influenced a lot my brother and my careers!

Rest Easy
"Superstar" Billy Graham
😔 pic.twitter.com/JX9LsZJic3

— Sam Adonis (@RealSamAdonis) May 18, 2023
THE SUPERSTAR BILLY GRAHAM MY BROTHER FOR LIFE. HE WAS THE CHAMPION AND MOST OVER MAN IN THE BUSINESS. HE ALWAYS SHOW ME THE RESPECT. I LOVE HIM I MISS HIM FOREVER pic.twitter.com/0ddvh86iWH

— The Iron Sheik (@the_ironsheik) May 18, 2023
Godspeed, Superstar. I met Billy Graham in LA in 2011. I was running an ROH event, he was signing at a convention. Ran into him in the hotel lobby and had a hilariously memorable conversation about our industry. No one can argue against your contributions to it! Rest well, sir! pic.twitter.com/swHIYSPYq9

— Adam Pearce (@ScrapDaddyAP) May 18, 2023
AEW joins the wrestling world in mourning the passing of Superstar Billy Graham. Our thoughts are with his family, his friends and his fans. pic.twitter.com/nf3t7aEtvJ

— All Elite Wrestling (@AEW) May 18, 2023
This is the version of Superstar Billy Graham I got to see in FL. He would come out to Kung Fu Fighting & I loved it! RIP to the most copied man ever in Pro Wrestling. pic.twitter.com/hLzoWaXDiD

— Sean Waltman (@TheRealXPac) May 18, 2023
There wouldn't be a Jesse "The Body" Ventura without the in-ring success and trailblazing showmanship of Superstar Billy Graham. One of my proudest wrestling memories was having the honor of being inducted into the same WWE Hall of Fame class as Graham. Rest In Power Superstar.

— Jesse Ventura (@GovJVentura) May 18, 2023