Danielle Fishel Talks Directing Her First Film 'Classmates,' Working With Her Husband & Future Lance Bass Movie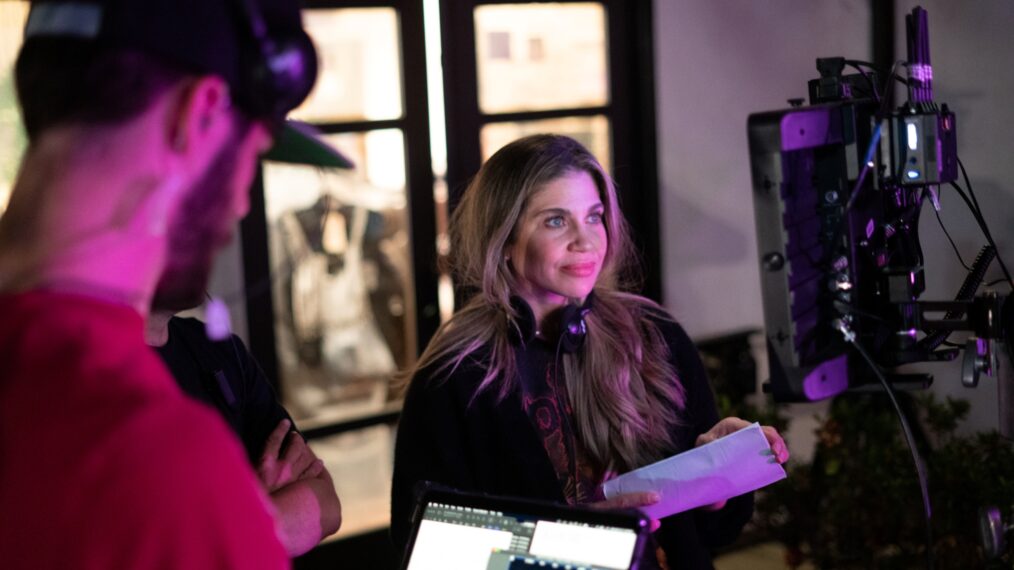 Danielle Fishel is an accomplished actress, television personality, and now, a rising director in the entertainment industry.
She rose to fame in the '90s for her role as Topanga Lawrence on the beloved sitcom Boy Meets World, then returned for its spinoff Girl Meets World in 2014. However, Fishel has been expanding her repertoire in recent years by taking on a new role behind the camera. She has already made a name for herself as a director, with episodes of Lopez vs. Lopez, Raven's Home, and Just Roll With It.
Now, Fishel will make her feature film debut on Tubi with Classmates, written by her husband, Jensen Karp. The TV movie stars Kayden Mueller Janssen, Anjelica Bette Fellini, John Michael Higgins, and Boy Meets World alum Trina McGee.
TV Insider spoke with Fishel about working with her husband, her responsibilities as a director, her future film about her relationship with NSYNC's Lance Bass, and more.
What was the dynamic like working with your husband Jensen?
Danielle Fishel: I think he is truly one of the smartest, funniest people I've ever met in my entire life. He wrote the original script, and then, of course, it goes through a whole lot of changes when there are network notes and actor notes and director notes, and lots of different things. And he never has an ego about it. He always, you know, says, what can we do to make this the best possible outcome for everybody? And there were a lot of changes that needed to happen.
We shot the entire movie in 13 and a half days. In the original script, there were a lot of stunts and a car chase, and a shattered windshield, and we realized, we're gonna be doing it in 13 and a half days. I looked at him, and I was like, "I'm gonna need you to help me out by cutting some of this stuff out because I'm not going to be able to shoot all this." He did it right away, and he made it easy, and he held my hand through the process. It was really great. That was wonderful.
How did the story of two people of different backgrounds, races, and personalities coming together and finding common ground come about?
We are living in a very divisive time, and we're living in a time where it feels as though we've never been farther apart with the way we think. And the thing I love about their friendship and their story is that they are both judging the other person by external factors. And it doesn't mean that those judgments are all wrong. But it also doesn't mean that those judgments are all right, either. Once they actually start talking to each other, they realize they have more common ground than they ever would have thought, and in turn, they also allow themselves to be changed the tiniest bit by the other person.
It's one of the things that has been the most important theme of my life, is being able to recognize faults and weaknesses and allow people that I love and trust and respect, even if they're very different from me, to point out things to me that I could work on. It's something I think we could all benefit from, and we could really learn from their friendship.
I'm assuming you had a say in casting, so was it an immediate choice to cast Trina McGee Davis as Raury's mom?
It was a 100 percent immediate thing for me. Well, the first thing that happened was I cast Kayden Mueller Janssen. [Janssen] is somebody that I have worked with on her show The Villains of Valley View; I've directed multiple episodes of that Disney Channel sitcom. First, we cast Anjelica Bette Fellini, and as we were going through the audition process for Raury, I said, I want to bring Kayden in. I brought Kayden's name up, and they said, "Well, we're going to need her to audition."
And so, I reached out to Kayden personally, and I said, "I really want you for this. Will you put yourself on tape for me?" By the end of that afternoon, we had her on tape, and there was no doubt she was Raury perfectly. Out of all the auditions I had seen, nobody nailed it the way Kayden did.
And the minute I then sent her tape to Tubi and Tubi said, "Let's hire Kayden," the next phone call I made was to Trina, and I said, "Trina, I got something for you. I don't know if you're going to be interested. But I would love it. Let me send you the script. And you tell me what you think." And she was like, "OK, I'll read the script," and she read the script. She got back to me, and she said, "Danielle, this really means a lot to me, I am very excited." She was really excited to play a loving mother to a college student, it really meant a lot to her. One of her own children is in college now. so it was also very close to her heart. It was great for us to work together again.
On the most recent episode of your podcast Pod Meets World (with Rider Strong and Will Friedle), where you guys had the therapist on, one of the things that struck me was hearing you talking about making a nice conducive set for the cast of Girl Meets World the way that you guys kind of had on Boy Meets World. Did you give any special consideration to creating a healthy and supportive set?
It is always the most important thing to me on a set where I am the director. The director is looked at as being the head of this entire thing, and the most important thing to me is that every person on the crew feels valued and respected. When you're doing a movie and in 13 and a half days and you are on a budget, there are times where things are high stress and you're running and gunning. And yet, I have a very strict no-disrespect rule. There's never any yelling. I'm not gonna allow somebody to be screaming or creating a scene. It's just not the way I work. We are not performing brain surgery, we're not saving lives. We're creating movies and television, and it should feel that way. And so I wanted to know of any problems that came up.
There were, of course, issues, different departments that sometimes weren't necessarily getting along. And I would always go to each person and say, "Tell me your story. Let's figure out how we can resolve this." It's my number one hope that people who worked on that film will walk away from it and say, "Danielle did absolutely everything she could to ensure an environment where we all felt valued and respected," because that's the way you should always feel when you come to work.
Was the Stone Cold joke your idea or Jensen's?
Jensen's 100 percent idea. It made him laugh so much; it's easily the thing that makes him laugh the most in the movie. It's definitely one of those things where Jensen has a slightly off-center sense of humor. There are things that, like, are just quirky and weird that make him laugh so hard, and this was one of them. That was really important. And we got a little bit of pushback from people who were like, "I don't know if people are gonna get it," and we were like, "Even if they don't, it's a joke for us. Let us have it, it's our joke, it makes us giggle." So it was Jensen's idea, and then we just fought for it the whole way.
Are there any developments with the movie based on you and your relationship with Lance Bass?
Yes, we sold that movie last year, and unfortunately, it is not going to move forward with the people we sold [it] to. The entertainment industry is in, overall, a real state of kind of turmoil lately; there have been mergers, and people are being laid off. And you know, it's a tumultuous time in the world, generally, right now.
That does not mean the project is dead. It most certainly is not. We have two fantastic writers, Lauren Lapkus and Mary Holland, and we are hoping to move forward with taking that somewhere else because that is a project that Lance and I are both very passionate about, and we will get it made.
I know you're a PWG and AEW fan, having presented at the AEW Dynamite Awards in 2021. How're you feeling about current WWE? There's been a lot of backstage developments, and now the sell to UFC.
Yeah, I mean, again, talking about everything being in a tumultuous state. Everything is up in the air. My relationship with wrestling has always been there. Sometimes, it's really strong, and I'm super invested, and I'm paying a lot of attention. And other times, I'm taking a back seat, and I might not get to see how this all plays out. I'd say right now I'm currently in the stage of seeing how this all plays out. I look forward to seeing what the developments are.
I am always supportive of a company who can take a look at themselves and say, "We need to adapt, we need to change, we need to grow." There may be some speed bumps along the way, but as long as they're in the process of trying to reinvent themselves, I'm always game to see what they can come up with. I feel that way about people, too, you know. You should be able to make mistakes and reinvent yourself and decide who you want to be in your next chapter. And so I'm open to seeing where WWE goes and how it all plays out. In the meantime, I'm still just going to be supporting my girl Britt Baker.
Classmates, Streaming Now, Tubi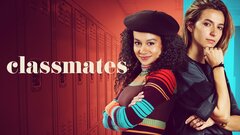 Powered by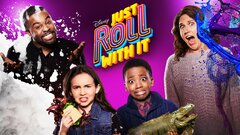 Powered by