'Arrow' Icon Stephen Amell Shoots Straight About His Return to 'The Flash'
This week's long-hyped episode of The Flash opens with a birthday party, but it's the fans who are getting the big gift: O.G. hero Stephen Amell returns as Oliver Queen…sort of.
At Team Flash's bash for Barry Allen (Grant Gustin), fellow Speedster Wally West (Keiynan Lonsdale) and old pal John Diggle (David Ramsey) are welcome guests; Season 6 villain Bloodwork (Sendhil Ramamurthy) is not. When a celebratory toast leads to a mass poisoning, Amell's Ollie — who died and became the Spectre during Arrow's final episodes in 2020 — shows up at the perfect time to help save the day. And maybe not for the last time, hints the actor.
We recently caught with our old pal Amell, who caught us up on not just his appearance of The Flash, but also his upcoming return to the ring in Heels.
Hello, sir!
Stephen Amell: How are you? It's been forever.
I'm doing great! And it's been so long, especially because we're still waiting for the return of Heels!
Oh I know, believe me. You and me both. But yeah, I've been great. We wrapped the second season of Heels like, the first of July? So we had some nice time in LA to relax and be a dad and all that good stuff. And then I went up [to Vancouver] and did this at the beginning of the year. And it's been really nice!
So when did the call come in?
I wanna say the call came in sometime in, like maybe August or September? They said basically, you know, "The pitch has come in for you to appear in the ninth episode of the season." And I immediately assumed that the ninth episode was the finale and that if I'd be back, it would be for the series finale.
But when I spoke to Grant, he was like, "No, actually it's just kind of a standalone episode that revolves around a birthday party for Barry and Oliver comes back." And I was like, Okay, well, that's interesting. So I just said, "Well, I would love to chat with [showrunner] Eric Wallace," because it ultimately came down to the story. Like, I wanted it to be a fun story. When I chatted with him, it was like, yeah, we're set. I'm in.
Yeah, if you're coming back it has to be for an important reason. And it feels like this also allowed you to kind of settle some things that were left unfinished with Arrow.
I would agree with that.
And I will say, having been on this ride since your Day One, when we first see Oliver's bow again in the episode, it hit…
Oh, that's nice.
How was it for you, revisiting the world your show created?
Oh, it was really, really special. You know, there were a lot of people working on Flash that had been a part of Arrow either when we had finished or just through the years. So, going back and seeing everybody was really special.
And revisiting the costume?
They still made me go into a fitting! [Laughs] I'm like, "Guys, come on!" But, no, it was…I just have to say, overall, that Eric Wallace was just such a collaborative person here. And when it came to the suit, he was like, "Well, which one do you want to wear?" And I was just like, "Well, um, I don't know. The Season 8 one?" And he goes, "Yeah, sure. That makes sense. Let's do that!" [Laughs]
There's a big moment in front of the Vancouver Art Gallery, which viewers of every Arrowverse show will recognize.
How many times have you shot in front of that place?! I'm trying to think.… Action [scenes] and otherwise, I'd say at least a dozen times. [Laughs]
Now Grant…I mean, you really did get to watch this guy grow up and now here you are, helping bring his show to a close.
Yeah, 100 percent. You know, seeing him and seeing how he's grown…he's giving his daughter a big hug when he's shooting his last scene and all of that. I think they did a really good job with some of the dialogue in this episode; they were a little tongue-in-cheek and a little bit of wink-wink with some of the dialogue without it seeming cheesy. I don't know if you noticed, but there is a segment that is all just verbatim from The Flash pilot.
Oh, I caught that, for sure!
Yeah, I thought that was really neat. And my whole thing with Eric was, "Okay, if we're gonna come back, let's come back and let's play the hits," you know? Let's give the people what they want. I think that everyone is really going to enjoy it. It's also nice to just remind people that, yeah, I can play this character.
It's so cool to see you onscreen again, not just with Grant, but your Arrow partner David Ramsey.
It was all [great] until about two in the morning. Then it was like, "Oh God." [Laughs] I always talk about "getting your set legs," and I did not have them. I hadn't really been on a set since July! So it took me a little bit of time. But, you know, honestly, Damian, we were at the Art Gallery, it was raining, it was late. It was just all the things that you want [shooting this show]. I don't know if it would have been as satisfying on a green screen at two o'clock in the afternoon.
And again, I just can't speak highly enough of Eric. A couple of the ideas that I pitched actually got in the show. I don't know if it was going to be there before, but my favorite scene [from a past Barry-Oliver moment] is how we get to end this episode, and I just thought that that was really neat.
While Oliver assists Barry in his battle against Bloodwork, he also gets to tie up some loose ends from the Arrow finale.
It felt like a nice bit of closure. I think we ended at the right time, but playing him again made me feel as though, you know, I'm probably not done forever. But the break was nice. It was really nice.
And this also gave you a chance, I feel, to kind of play a version of Oliver that we never got to see evolve.
Yeah. I've only seen the episode one time, but it was nice to see a version of him that had what felt like a calmness, a patience. [There is] stuff that he never would have done before. And that was really special. I'm very thankful to the people who wrote the episode. I think a couple of them were very big Arrow fans, so I just want to thank them for picking up the character in such a cool spot.
So…you'd suit up again?
There's always that idea of doing something like a limited series where we could do some things that you couldn't necessarily do on network TV. Lord knows there's no unexamined story — we did 170 episodes — but it would be very interesting to see a harder version of the character.
And what is up with Heels? Have they given you any idea about Season 2?
Yes. I'm not really allowed to share anything, but…I would anticipate a summer release.
Well, if they do a summer release, there's a huge possibility they'll drag you back to Comic-Con?
I could also try to drag myself back to WWE. That would be the idea. That's kind of the idea that I'm kicking around at the moment.
Is your body all healed up now?
I'm totally healed, yeah! It's really funny. I hurt my back during the first season of Heels. But the rehab after hurting it actually made it better. [Laughs]
That's awesome! Well, I wish you the best and thank you for coming back. It means a lot to The Flash fans that you be a part of this.
I appreciate that, Damian. Thank you.
The Flash, Wednesdays, 8/7c, The CW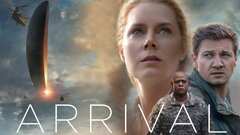 Arrival
where to stream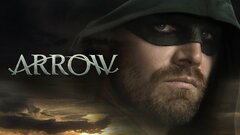 Arrow
where to stream