How Casey's 'Chicago Fire' Return Left the Door Open for Brettsey
[Warning: The below contains MAJOR spoilers for Chicago Fire Season 11 Episode 18 "Danger Is All Around."]
A task force may have brought firefighter Matt Casey (Jesse Spencer) back to Chicago, but it's rekindling a past relationship that would get him to stay. The latest Chicago Fire sees exes Casey and paramedic Sylvie Brett (Kara Killmer) cross paths in-person for the first time since breaking up, and to say it's awkward would be an understatement.
In fact, everyone's welcoming Casey back to 51, he's joking around with the others, it's like he never left… and then Brett walks in, shocked to see him at the firehouse. She wishes she'd been able to mentally prepare, she later tells Violet (Hanako Greensmith). When she leaves, he follows, and the two exchange some small talk near the ambulance (how are the boys? how has she been?) before she reveals she's seeing someone. He tries to play it cool, telling her that he knows what it means to move on and he's seeing someone, too. It's not serious, but it's getting there he adds. When he invites her to catch up at Molly's, she puts it off (due to plans with Dylan) but says she'll try to stop by. She doesn't.
And so Casey instead talks to Kidd (Miranda Rae Mayo) about knowing all about Dylan… and the fact that he lied about having someone in his life. "I'm out there but nothing really sticks," he explains. As for why that is, "why do you think?" he asks.
It's at Cindy's (Robyn Coffin) farewell cancer party — where she and Casey dance, a nice moment given that Herrmann (David Eigenberg) had mentioned he'd been calling to check in in the previous episode — that the exes say goodbye. Brett's not there long, with plans (again) with Dylan, and with a hug, she leaves … then gets emotional as she walks down the street. Something tells us Brettsey's love story is far from over, at least in their hearts.
So do Brett and Casey have a future together? "Brett and Casey had wrapped up that relationship because it didn't make sense, but now with the potential of his job winding down in Oregon, it's back on the table. And so he's trying to figure out if that's a possibility, for sure," Spencer tells TV Insider.
About that job winding down in Oregon… Chicago "is still home in a lot of ways," Casey tells Boden (Eamonn Walker) when they get a chance to talk. "So when are you coming back?" Boden wants to know. With Ben off to college next year — Casey had moved to take care of his late friend's kids — he'd love to return, but, he notes, some things have to fall into place first. Like? A call, for which Casey tags along, interrupts before they can finish the conversation.
"He's trying to figure out if Brett will take him back after they'd moved on emotionally. Is it possible to rekindle an old flame once you've wrapped it up? Because it gets hard to bounce back and forth. When it's on off, on off, that's not good for anybody," Spencer says. "But the reason they broke up wasn't because they fell out of love. The reason they broke up was because Casey had to go and help somebody else, his late friend's kids. So it should be possible to rekindle it if they're both at the right point, if she hasn't found someone who she's really serious about and he hasn't."
So for now, all we can do is hold out hope that the stars do align for Brettsey in the future.
Chicago Fire, Wednesdays, 9/8c, NBC
-With reporting by Ileane Rudolph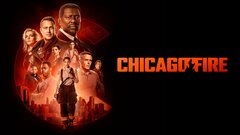 Powered by