'The Bachelor' Zach Shallcross Is Engaged! Did He Make the Right Choice?
Zach Shallcross made his big decision on Monday (March 27) night's season finale of The Bachelor as he popped the question to ER nurse Kaity Biggar.
Biggar quickly accepted the proposal, but the road there was not without its bumps. Last week, Shallcross messed up after stating he wouldn't get intimate during the Fantasy Suite dates, only to go back on his word as he hooked up with Gabi Elnicki. He later admitted this publicly, upsetting Elnicki and disappointing Biggar.
Despite the Fantasy Suite drama, Monday's finale saw Biggar and Shallcross grow even closer following a meeting with the Bachelor's family. "After today, it's not even a question; I am so in love with you, Zach," Biggar told him afterward.
Enjoying some much-needed family time 🥰 #TheBachelor pic.twitter.com/kkItjkRAGm

— The Bachelor (@BachelorABC) March 28, 2023
Shallcross obviously thought the same, as he sent home his runner-up, Elnicki, and proposed to Biggar.
"I built my walls up so high that I couldn't see past them, and then you stepped into my life, and, Zach, every moment that I spent with you, my walls came tumbling down," Biggar said. "I'm so in love with you. I'm so crazy about you. I want to spend the rest of my life with you."
💐✨ #TheBachelor pic.twitter.com/cyJVTYI4LQ

— The Bachelor (@BachelorABC) March 28, 2023
"I can no longer say I'm falling in love with you because, Kaity, I am so in love with you. You are my world," Shallcross replied. "The love I feel for you is something I could've never imagined and something I thought a lot of my life I would never be able to deserve. I love you so much. I love you with all my heart."
Congratulations to our happy couple. 💍🤍🕊 pic.twitter.com/Wf978aNvOS

— The Bachelor (@BachelorABC) March 28, 2023
During the live segment of the show, Shallcross told host Jesse Palmer that he and Biggar will move in together in Austin, Texas, though wedding planning is currently on the back burner.
"This whole process was very accelerated, very quick, and right now we're just excited to be together, go to the restaurants, go to the coffee shops, the little things," he shared. "But we have talked about it, and we're thinking about in 2025. We'll see what happens after that with little ones."
Did Shallcross make the right choice? Let us know in the comments.
The Bachelor, Mondays, 8/7c, ABC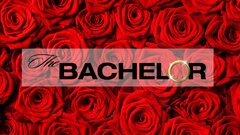 Powered by