'American Idol' 2023 Auditions Wrap with Potential Champs, Rock Star's Daughter & Second-Chance Stripper (RECAP)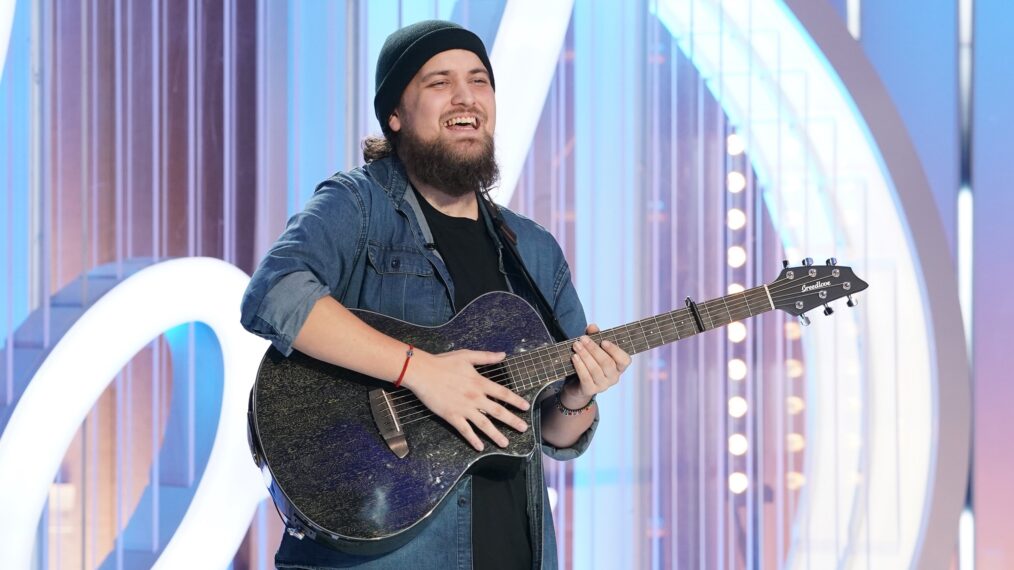 We laughed, we cried, and maybe even cringed a little. We've reached the end of the auditions for season 21 of American Idol. Judges Katy Perry, Lionel Richie, and Luke Bryan issued the final golden tickets and one last platinum to hopefuls as they join other dreamers for the grueling "Hollywood Week."
This latest episode certainly wasn't the bottom of the barrel when it came to talent in New Orleans, Las Vegas, and Nashville. The panel of decision-makers heard next-generation performers including the daughter of a Rock & Roll Hall of Famer, an '80s-inspired rocker, and one contestant who brought a spoon to hold. Who made it through? Did single mom Fire make the most of her second chance? Read on to find out.
Kaeyra
The 21-year-old restaurant singer has been surrounded by music at a young age thanks to her Polish mother who taught piano. Kaeyra indeed showed what she learned from mom on "Cold" by Chris Stapleton. Luke gave the Algonquin, Illinois contestant a standing ovation, saying she didn't sound like anyone else. Katy liked her vibrato but wanted to hear something faster next time. Lionel agreed. He said music was in her blood, so time to show it off. She'll get that chance in Hollywood.
Sarah Mac
The 24-year-old moonlights as a bartender and takes gigs in a band, which includes her boyfriend. The Carrollton, Georgia sang "Stone Cold" by Demi Lovato. "The attitude, the look, the confidence. Everything good," Luke said. Sarah slayed her way to Hollywood.
Jayna Elise
When the 22-year-old graduated high school, she moved in with her grandfather and played with his band. The digital marketing specialist took on Queen's "Who Wants to Live Forever." Lionel said, "You know what we can't teach? Stage presence." The judges gave her yeses.
Elise Kristine

The 18-year-old spoke about discovering music at a very young age. The college student from Issaquah, WA took on a big song in "(You Make Me Feel Like) A Natural Woman" by Aretha Franklin. "Elise Kristine, the next big thing," Katy declared. Katy's anointed "Mighty Mouse" went through.
Nate Peck
If you couldn't tell by the mullet, the 21-year-old is inspired by 1980s rock and even in a band called Wanted. The salesman from Linden, Michigan sang "Lightning Strikes Again" by Dokken dedicated to the Gen-Xers. Luke then challenged Nate to join him in some of Whitesnake's "Here I Go Again." Luke called him the best rock singer they've had. Katy wondered if he could emotionally connect and not be a gimmick. Lionel liked his interpretation. The rocker is headed to Hollywood.
Mikenley Brown

The 17-year-old opened up about being bullied in middle school and battling an eating disorder. She brought her dad to join on guitar for "Love on the Brain" by Rihanna. Lionel said all that teasing in school was now behind her. Luke said she looked like she was born to do this. Katy saw Top 24 at least. Look out for this one.
Isaac Brown
The 21-year-old busker came in with a burst of energy and personality. That shone through for the Inglewood, California contestant on "Golden Hour" by JVKE. Katy asked for something with some choreography. He showed those moves on Wizkid featuring Tems' "Essence." Katy responded with, "Finally, we get some sauce in New Orleans." Lionel was happy to see him bring flavor to the table. Luke thought he had the potential to be great. "Izzy B" gets a yes to Idol's Hollywood.
Cam Amen
The 27-year-old from Omaha spoke about being in and out of foster care and raising his sister and brother. The server got words of encouragement from past Idol winner Lane Hardy before heading into the audition room. Hardy was there with Laci Kaye Booth. He picked a great song choice in "Hallelujah" by Leonard Cohen. Luke said his style is beautifully unique. Lionel believes divine guidance brought him to them. The judges were so blown away they bestowed upon him the last platinum ticket of the season, letting him sit out the start of "Hollywood Week."
Sierra Harris
nbsp;
The 20-year-old brought a spoon to the audition. Why? To scoop up her talent and throw it at the judges of course! She rocked out to "Barracuda" by Heart. The judges wanted another song, and the Lexington, Massachusetts personal trainer obliged with Katy's "Firework." The judges were impressed but encouraged her to be more serious. Katy said she went from cheesy no to big yes. Luke and Lionel agreed, feeling there is promise there. Hollywood be prepared for a healthy helping of Sierra.
Phil Kane
The 18-year-old country crooner is studying songwriting in college. So it was no surprise the Pawhuska, Oklahoma native performed an original called "Osage County." Katy found the piano work and the storytelling gave her chills. Lionel felt he had checked all the boxes. Luke thought he has got it. The judges encouraged him to keep that authenticity in the next round.
Brooklyn
The 21-year-old from, yes, Brooklyn, New York, displayed her musicality on Elton John's "I'm Still Standing." Lionel was impressed with the piano playing but didn't feel the voice was quite there. Katy thought her voice needed more levels. They ultimately chose not to send her through.
Fire

The single mom who paid the bills by stripping received another chance after missing out previously. The 22-year-old from Lawton, Oklahoma rehearsed for days and hours, making this second shot worth it. She chose "Love in the Dark" by Adele. The judges thought it was pretty. Lionel said she had a great tone but wasn't sure if it will take her to the next level. Luke agreed, yet complimented how she came in with a new mindset. Katy was excited to witness Fire bloom into her fullest potential. Her daughter was able to celebrate Mom earning the golden ticket.
Kaya Stewart
Kaya is the daughter of Dave Stewart of the Eurythmics, who accompanied her on guitar for her audition. The 22-year-old spoke about going to shows while in her mom's tummy. She performed a song she and her dad wrote called "This Tattoo." The judges gave the pair a standing O. "This is more difficult than being inducted into the Rock & Roll Hall of Fame," Stewart said. Lionel loved the tone of her voice. Luke thought she was worthy of jumping in the mix and looking forward to hearing more. Katy appreciated the sparkle in her voice. This next-generation talent is headed to Hollywood.
Oliver Steele
The 25-year-old singer-songwriter was the last person to audition for season 21 of American Idol. He was inspired by his dad, a professional guitar player unable to play anymore because of a stroke. The Mount Juliet, Tennessee hopeful chose "In My Life" by The Beatles. The judges brought dad in so he could hear Oliver play one of his favorite songs he used to perform in "Change the World" by Eric Clapton. This was really special, tear-inducing, stuff. They saved one of the best for last. Three yeses. Katy went as far as to say, "You can win this thing."
American Idol, Sundays, 8/7c, ABC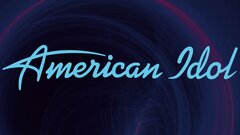 Powered by