'Queer Eye' Star Karamo Brown's Talk Show Gets Second Season Order
Queer Eye star Karamo Brown's talk show Karamo has been renewed for a second season in national syndication by NBCUniversal Syndication Studios.
The reality TV personality, author, actor, producer, and activist brings his fresh voice and broad appeal to audiences in the daytime fare, allowing him to offer thoughtful and genuine advice to each of his guests. At the same time, he's using his innate ability to bring high-energy storytelling to audiences.
The renewal was announced by NBCUniversal Syndication Studios & E! News Executive Vice President Tracie Wilson, who said, "Karamo is a charismatic television personality who has resonated with viewers in his premiere season. Drawing from his unique experience as a social service worker, author, and father, he brings a fresh perspective with creative ideas for every show. We're thrilled to bring another season to the daytime audience."
Of the news, Brown said, "I'm beyond excited for a second season where we will continue to bring the audience compelling stories, helping everyday people have life-changing breakthroughs. NBCUniversal Syndication Studios and the station groups have been so supportive, and I'm so thankful to them. As an openly gay and black man hosting a syndicated daytime talk show, this means so much to me, but also to a community that often isn't represented."
The show uses Karamo's unique personality to foster human connection in order to cover a wide variety of subjects ranging from infidelity and DNA mystery to parenting and complex family dynamics. Other highlights from the show include the popular segment, "Unlock the Phone," during which guests can have Karamo's team uncover their partners' cell phone history identifying potential infidelities.
But where does this renewal leave Karamo's future regarding Queer Eye? In an interview with Variety, he said, "Please let there be 40 more seasons," and noted, "I love working with those four yahoos."
He went on to add, "I grew up poor. Just because you got a new job, you don't leave the old one. I don't know how rich people do it, but just because you've got a new check, don't mean you leave the old check. Also, Queer Eye was a training ground for me to do what I'm doing here. It allowed me to really work on my skills to make sure I knew what I was doing and to make sure I was having those breakthroughs before I even knew I could do it on my own talk show. We're praying and we're hoping that fans will write in because I don't think any reality show on Netflix has ran past eight seasons, so we're going to be the longest. We want to keep going."
In the meantime, until there's news about Queer Eye's future, fans can look forward to seeing more of Karamo in syndication.
Karamo, Weekdays, Check your local listings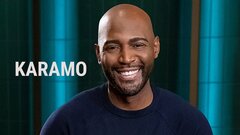 Karamo
where to stream
Powered by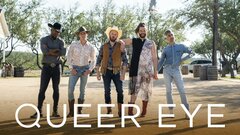 Powered by