Nat Geo Developing 'How To Survive a Plague' Miniseries, Books Return Trip to 'Mars'
National Geographic announced today that it was developing David France's seminal non-fiction tome "How to Survive a Plague: The Inside Story of How Citizens and Science Tamed AIDS," into a scripted miniseries with Scott Rudin executive producing.
Part medical thriller, part memoir of a marginalized community and all inspiring, How to Survive a Plague will track the birth of activist groups ACT UP and TAG (Treatment Action Group) in the late 1980s, as well as the underground drug market that developed in reaction to the prohibitively expensive and often toxic treatment available at the time.
RELATED: History Greenlights Kevin Hart's The Black Man's Guide to History
It was also announced that Nat Geo will host a Facebook Townhall immediately followingthe premiere of Gender Revolution: A Journey with Katie Couric to continue the discussion of inclusiveness in America. In addition, a public service spot showcasing the Ad Council's Love Has No Labels campaign will run during the special,. Gender Revolution airs Monday, Feb. 6, at 11/10c.
The network also confirmed Mars would return for a second season. Filled with eye-popping special effects, scripted drama and documentary footage, the dazzling hybrid about a fictional mission to the red planet reached 36 million viewers globally and holds the record for Nat Geo's most-DVR'd series in their history. The series is from executive producer Ron Howard's Imagine Entertainment.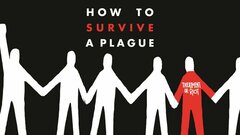 Powered by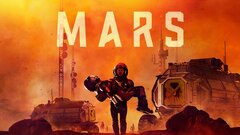 Mars
where to stream
Powered by