'The Bold and the Beautiful': Don Diamont Explains Why Bill Is Protecting Sheila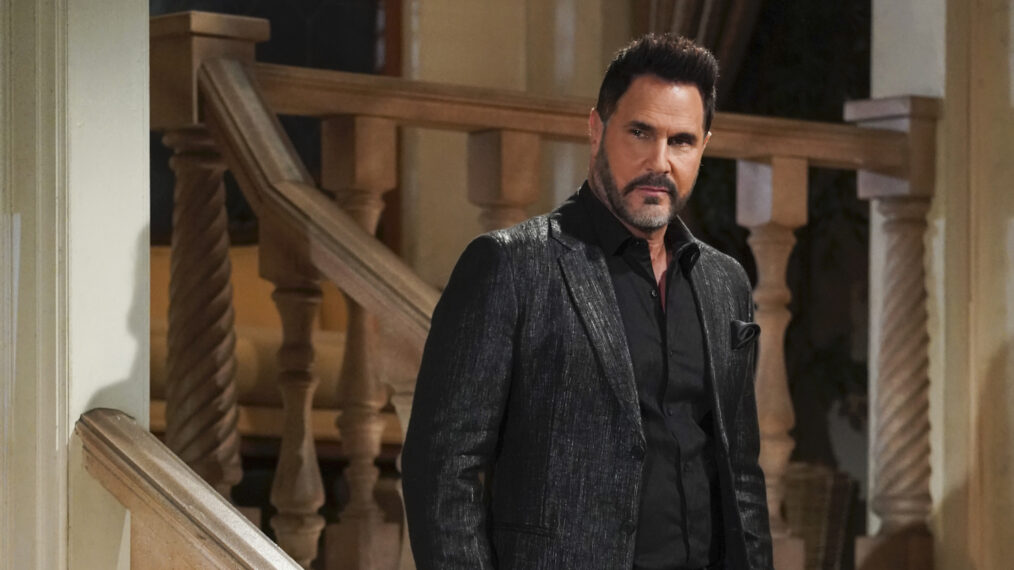 The Bold and the Beautiful promised that Sheila (Kimberlin Brown) would rise like a phoenix after being incarcerated for shooting her son Finn (Tanner Novlan) and daughter-in-law Steffy (Jacqueline MacInnes Wood) last year. But nobody could have predicted that Don Diamont's character, Bill Spencer, would use Taylor (Krista Allen) shooting him as leverage to help keep Sheila out of jail.
Of course, Sheila's not only a free woman but she's also a "kept" woman. Bill has made it clear that Sheila belongs to him and that she won't be a threat to Steffy, Finn, their families, or anyone else. Why has Bill given shelter to a woman who's caused harm to so many? More importantly, why is Bill, this week, going even further by attempting to reunite Sheila with her estranged son?
TV Insider sat down with Diamont about his new storyline. Read on to get his insights.
You and Kimberlin worked together when you played Brad Carlton on The Young and the Restless and she was blackmailing Lauren (Tracey Bregman) with the jigsaw sex puzzle.
Don Diamont: That was many moons ago. I don't have a lot of memories of that time. There's been a lot of water under the bridge since there. It's almost like I'd never worked with her.
Bill giving shelter for Sheila seems so bizarre; then, B&B did an episode flashing back to some of Bill's more nefarious moments. He had Justin (Aaron D. Spears) dump Ridge (Thorsten Kaye) out of a helicopter. He blew up Spectra Fashions with Liam (Scott Clifton) and Sally (Courtney Hope) still inside! He also gave Liam a shiner.
The difference between the characters has been established. Sheila's a homicidal maniac. Bill's a "win at all costs" calculating character. He deals in the highest of high-stakes business. It is in him to win. It defines him. It feeds him. The behavior you've seen from Bill [with Sheila] is about that. He's a complicated person. He's more the head of a mafia family than he is crazed villain. There's a difference.
Bill didn't know anyone was in the building [when he blew up Spectra] and when he did learn, he went to great lengths to help Liam. When Liam was trying to take his company, yes, there was a scene where Bill punched Liam. Nobody does that with Bill, least of all his own son. Bill sees his company as his first born. Nobody else can come after my sons but he can keep them in line. Bill's a damaged person. I've always played it that way. He's not a crazy person.
All the important people in Bill's life — Liam, Wyatt [Darin Brooks], Katie [Heather Tom], Steffy, and Brooke [Katherine Kelly Lang] — tried and failed to talk him out of it. Katie was first. Heather was brilliant in those scenes.
Heather was brilliant, as always. Liam and Wyatt didn't make light of the situation, but at the same time, Wyatt injected some humor as only Darin can.
I agree with that analysis 100 percent. I think what's so engaging is that when you see the Spencer men as a unit, that kind of interplay, even in heavy moments, works really, really well.
What exactly is Bill's motivation is in keeping Sheila safe and out of jail?
I believe it was much deeper than Brooke's and Katie's rejection of him. Again, what I've played with Bill from the beginning when he was first introduced is that he's a bastard son and a self-loathing person. He has to win because deep down he doesn't feel worthy. He's evolved over the years, but he tends to destroy whatever good comes his way. Nothing could feed the black hole that lives inside him. There's more at work emotionally than simply Katie and Brooke rejecting him. There is lifelong pain that lives within him.
Bill knows he's pushed women away with his behavior. He's in a place where he's self-punishing. What he deserves is Sheila. What he thinks he's worthy of is Sheila. She's the punishment for the mistakes that he's made. In a way, Bill's protecting the women in his life from being hurt by him by being with Sheila.
It's not that he's being a hero. In some ways, yes, it's heroic that he's trying to remove people from his life because all he does is hurt the people he loves, even his kids. This is what's driving him emotionally. Brad has said to [the other women in his life] that Sheila will not be a threat to them. He's said, "I give you my word."
I get the impression that that's not something that should go unnoticed.
No. It should not. When Sheila and Bill were in the interrogation room, Bill said to her, "I know you. I know who you are." He's not unaware of who she is and what she's capable of. Bill believes he can keep the reins in on her. Given the life he's offering her, he thinks he can keep her in check. There's nobody else who can.
Around the time this story began, Bill started wearing his sword necklace again. What does that represent to him?
It's an extension of who he is. "Take no prisoners and win at all costs." The sword necklace took on a negative connotation at times as it has represented the worst of him. Maybe it does? The very thing that can create tremendous success in one area of your life can be your downfall in another. It represents winning at all costs.
Last summer, Bill showed a more compassionate side to himself after he cared for Li Finnegan (Naomi Matsuda), who'd been injured in a car accident while fleeing from Sheila.
That was certainly some evolution for Bill. It showed where he was in his life. He can help this person and get nothing in return. Bill's a very compartmentalized person. That's how he keeps himself in check. It felt right to help Li, this vulnerable person. He saw a strength in her that he finds relatable.
Some have speculated online that Sheila has some kind of physiological hold over Bill. Thoughts?
That's not what I'm playing. It's not how I see it. But…time will tell.
The Bold and the Beautiful, Weekdays, CBS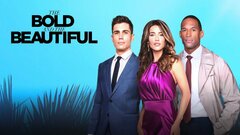 Powered by