Lawrence Saint-Victor Talks 10 Years on 'The Bold and the Beautiful' & When He Helped Save Stabler's Wife on 'SVU'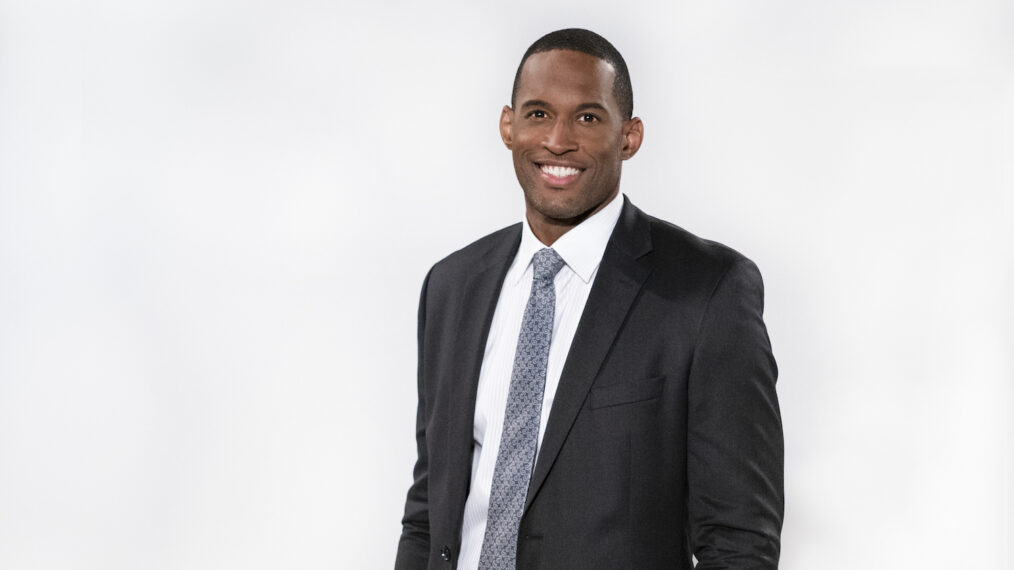 It's been said that when one door closes, another one opens. That was the case for Lawrence Saint-Victor who said goodbye to his role as Remy Boudreau on Guiding Light in 2009. A little over three years later, he said hello to his current gig as Carter Walton on The Bold and the Beautiful.
This month marks Saint-Victor's 10-year anniversary as Forrester Creations' COO. TV Insider chatted with the amicable actor, who is also a member of the show's writing team, about his decade on B&B.
Time flies when you're having fun, no?
Lawrence Saint-Victor: Yes. It sounds cliché, but that's the complete truth. I can't believe it's been ten years.
What did you do in between Guiding Light and when you joined B&B?
I was still in New York. I did some recurring work, shot some independent films, and I did a play every single year after Guiding Light. I stayed busy writing and shooting my own stuff. Karla [Mosley, ex-Maya, B&B] and I did Wed Lock, a Web series.
I happened to see not that long ago you pop up in a Law & Order: SVU episode from 2007. You played a paramedic who helped Elliot's (Christopher Meloni) pregnant wife Kathy (Isabel Gillies) after she and Olivia (Mariska Hargitay) were in a car wreck.
Yes. That was amazing. I booked that job during Guiding Light. Mariska is like captain of the football team. She's No. 1 on the call sheet. It was cool to watch her run things and protect her actors. It was a lot of fun.
What do you remember about your early days at B&B?
When I first met [executive producer/head writer] Brad Bell, it was pretty amazing. We hit it off right away. I had been watching B&B since I was a kid. My aunt would turn it on. I'd get home from school and we'd watch. I was fascinated with the crossover with Sheila and Lauren [from The Young and the Restless] to B&B. I love the whole cast — John McCook [Eric], Alley Mills [Pam] … Texas [Battle, ex-Marcus] and I bonded as brothers instantly. I was scared at first. I knew from GL what it was like to come onto a well-oiled machine. I was instantly put at ease when I came to B&B.
Your former GL co-star Karla Mosley (ex-Christina Moore) joined B&B as Maya Avant when you came onto the show.
Yes. Karla's amazing. We worked together on Guiding Light and then on Wed Lock. By the time we got to B&B, we'd been working together for about five years. I love working with her.
There's an ebb and a flow with storyline on all soaps. But when Carter shifted to the backburner, you stayed the course appearing as needed — Carter officiated a lot of weddings — and you never griped in the press about not having enough story.
To be a working actor is a blessing. Even when I didn't have story, to be thought of by the show felt great. They could have hired any day player to officiate weddings but they had me do it and I never took that for granted. They still wanted Carter to be a part of the B&B world.
A few years ago, Carter was moved up to COO of Forrester and we learned he had goals, ambitions. He didn't want to just marry people — he wants to be a groom, a husband, a dad.
I was very excited when that developed. Right before the pandemic, they had Carter thinking about Zoe [Buckingham, played by Kiara Barnes]. Then, I went back on contract and, in the story, Carter was elevated to COO. That was surreal. I love seeing this character grow. He became more important to the family — an honorary Forrester. To have a father figure in Eric and a brother in Ridge [Thorsten Kaye]? It all made sense… it was fun to play Carter on Cloud 9 knowing that eventually something would knock him down.
Quinn and Carter (Rena Sofer) got a lot of attention early on. Soaps have always had romance but the passion level has arguably simmered a bit. Would you agree?
Yes. The '90s were crazy [in terms of that].
Carter and Quinn brought a lot of that back. Did you read online response to the couple?
I try not to read what's being said online, but I could not help myself. Brad called Rena and me [and told us about the story]. I was shocked. I couldn't think of any two characters who were not more connected. That made it so interesting. We didn't know where it was going or how it would work. They had a slow burn. I'd see that fans were [aware] about an affair that Carter and Quinn didn't even know they were going to have yet! Who knew that spark was going to happen? I really enjoyed working with Rena. We had each other's backs throughout the whole story.
Carter went from Zoe to Rena pretty quickly.
It's up to us to make it real. Rena and I were workhorses. After we'd finish our scenes, we'd start rehearsing the next day's show. By the time they called action, it wouldn't be the first time we'd said those words to each other.
How did you writing for B&B come about?
Brad and I talked about Wed Lock, a web series that Karla and I created. We clicked on a storyteller level. We'd talk about the show a lot. One day, he said to me, "Hey, do you want to write?" I said yes. I wrote a few sample scripts and got feedback. When the opportunity to write more frequently came up, I jumped at it.
Are you assigned to write scripts in which Carter appears?
Yes. A lot. I don't want to be treated any differently. I don't want to be given outlines where they have to ask, "Wait. Is Carter in this show?" I've gotten outlines for shows in which Carter appears. They're fun to write. I really enjoy taking a step back and seeing things from the point of view of other characters. Writing allows me to help understand Carter better. Seeing things before they take shape is helpful.
So you'll never be an actor who'll say, "My character would never say that!"
[Laughs] Well, sometimes I'll write something for Carter but it might be changed in the editing process. I write for Carter. I play Carter but at the end of the day, the show has one creator: Brad.
Carter's showing interest in Katie (Heather Tom) and the feelings are returned. Can you talk about what each character brings to the other's life?
This is Carter's first mature relationship. He was either fighting to keep someone who obviously didn't want him — like Maya or Zoe [Buckingham, Kiara Barnes] — or it was forbidden. About a year ago, Carter and Katie had a scene where Katie stormed into Carter's loft. They grew to understand one another. I remember that moment. These are two people who are similar and have gone through heartache. I think Carter can handle Katie's worst days and she can handle his. We'll see what happens. I think Carter wishes he'd met Katie on his first day in L.A. — and she was single.
Any shoutouts to the fans who've followed you from GL to B&B?
Yes. I thank them for all the love over the years. B&B has the best fans. Daytime has the most consistent loyal fan base. To know that they've supported Carter means a lot. Brad has been this wonderful mentor. Years ago, we did the Room 8 web series. Brad said let's put a show on for CBS.com. I wasn't sure why he was taking this liking and time to mentor me as an artist. I feel like there's a lot of love and commitment. I don't have words to show how grateful I am to B&B and to Brad. This has been a dream come true.
The Bold and the Beautiful, Weekdays, CBS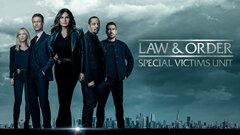 Powered by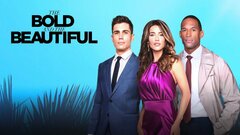 Powered by