Mercedes Moné on Life After Sasha Banks, 'The Mandalorian' & How Gwen Stefani Inspired Her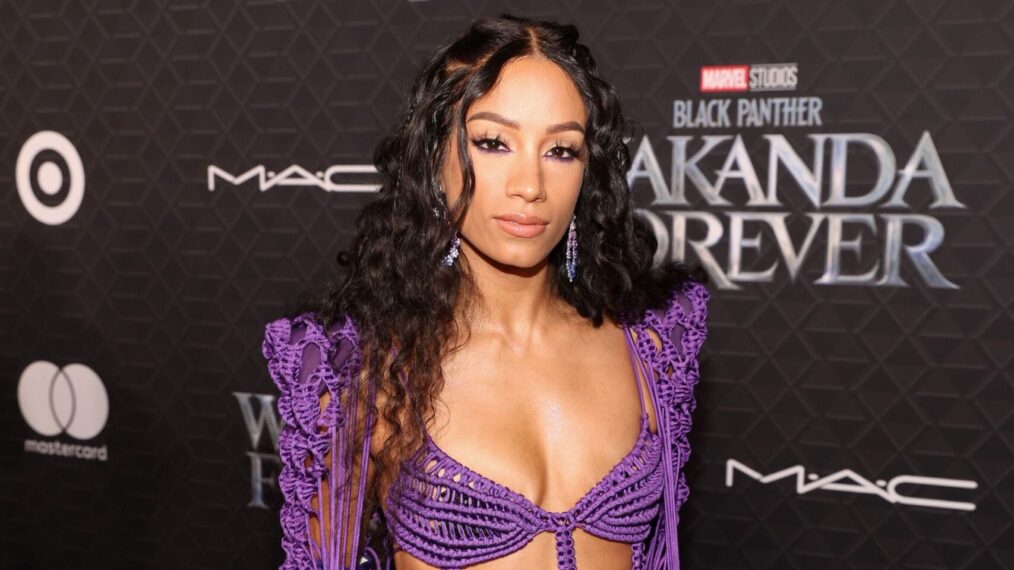 When Mercedes Varnado (the former Sasha Banks), walked away from WWE, it was not an easy decision. The trailblazer helped change the perception of women's wrestling, winning multiple championships and being part of numerous firsts for more than a decade. Not to mention using the platform to venture into acting including a role on Season 2 of The Mandalorian as Koska Reeves. Despite creative differences with WWE, there were still many who saw the popular performer returning to the company.
However, when her contract came up, she pivoted and sought new challenges in New Japan Pro-Wrestling, a company owned by Bushiroad that continues to expand its reach in the United States and has made women's wrestling a priority. Having someone with the star and name equity as the 31-year-old certainly fits in both efforts. Not to mention Varnado has the chance to compete against the best NJPW's sister promotion World Wonder Ring Stardom can provide.
She debuted under the name Mercedes Moné at NJPW's Wrestle Kingdom 17 in January. Now the newcomer readies for her first big test. Challenging fellow WWE alum and current IWGP women's champion Kairi in a main event of Battle in the Valley pay-per-view. Here Moné opens up about her next chapter ahead of the historic event.
For so long you were part of WWE. How does it feel to have this freedom now? A new challenge. What's your mindset?
Mercedes Moné: It's really an opportunity to really choose things for myself and to really be my moniker for the past 10 years. To be a boss. To be built on success. To do everything yourself and evolve into a CEO. To be a boss of my own IP. A boss of my own schedule. It has been such a crazy journey so far to figure it out because I've been used to such a system, but it has been such a blessing. I haven't had such growth in my life like I"ve had in the past nine months. For me, it has been an incredible experience and journey. To follow my dreams, my purpose, my path and my alignment. This has always been a dream of mine for a long time. Everything is feeling right. I feel so honored to be part of such an amazing, prestigious company as New Japan Pro-Wrestling and Stardom where we are kick starting this New Japan women's division. We want to make headways in women's wrestling for this new period of time.
You spent a lot of time and care to make sure you made the next move for yourself. When was the moment you felt New Japan was right?
It felt right, right away. I instantly knew. Japan was always a dream of mine. I didn't know when was the right time or the right step until I saw Wrestle Kingdom was coming because Wrestle Kingdom is WrestleMania. It's the biggest pay-per-view for them. Then when they introduced the women's championship for New Japan, my heart was tickling me with excitement. I thought, "Is this the next step? Are you going to do something that is beyond bold and has never been done?" My dream kept on exciting me. I thought this was something I had to follow.
When you were traveling, walking red carpets, runways, Trinity was by your side. There is such a bond there. What did it mean to have her there with Bayley for your debut? Did it help calm those nerves?
That meant everything to me. Wrestling is such a small tight knit circle of friends you would call your friends and family. For those girls and my best friend Manny, Samuray Del Sol to fly all the way over to Japan from the United States to just cut a little promo. They did that because they knew how much it meant to me and that moment and how much I've been trying to decide what my next step in wrestling would be. It meant so much. It gave me more assurance that what I was doing was right because the time they took to spend their time with me. I love Bayley and Trinity so much because they are legit my sisters and tag team partners for life no matter what company we are working for.
Where did the inspiration come for your new look?
I really want to pull from the Japanese Harajuku style. I took a lot from Gwen Stefani and what I saw in the moment. I wanted something bold with my hair. You were used to seeing blue and long hair, so I cut it off, created this bold statement. I wanted my first presentation to show I was excited to be here with a sunrise headpiece and kimono. I think fans are going to be excited to see what my heart is like as well. It will pay tribute to a really special wrestler.
Kairi came from WWE as well. She had a similar crossroads and showed what the options outside of WWE are. How is it having her as a first opponent?
I was really nervous to decide who would be my first opponent back in the ring because I was missing wrestling every single day the moment I was gone from it. When Kairi won the women's championship, I thought could I? I never really had the match I wanted with her. She was the perfect one. She was everything I needed right now. It will be so magical when we touch. I'm just so honored and blessed for her to be my first opponent. It will be incredible. She is on the top of her game right now. s
Working with New Japan, there is so much collaboration with other companies. What are your thoughts on working with opponents in Impact, AEW or others?
The thing is I'm a free agent. It doesn't matter with New Japan. I can go anywhere. I can go to New Japan, Impact, Mexico, Germany, Europe. The potential matchups are endless. The same for New Japan. I know they have partnerships with CMLL, Impact, AEW. To be a fan and watch all these matchups from all parts of the world is amazing. I know there is a little woman in Impact I would love to face one day, Mickie James! We'll see what is in the stars.
The Mandalorian, you filmed Season 2 a few years ago, yet made such a lasting impression. Season 3 is coming up. How do you reflect on the benign part of that project? I mean you have an action figure!
I can't believe I'm in two of the greatest universes ever. Wrestling universe and Star Wars universe have the craziest and best fans of all-time. To have no one, but six Star Wars of myself and was only in one season thus far. I don't know. It's still surreal. The next season I can't wait to watch as a fan.
We've seen other wrestlers branching out into acting from Becky Lynch to The Rock and Dave Bautista. Where do you want to see that part of your career going?
I want to see that keep growing. I've gotten a lot of amazing opportunities last year in film and television. I can't wait for the fans to see. I don't know if it's this year or the next. I just think my Hollywood career is just beginning. In mixing that with wrestling, I want to be able to do both. It's the perfect time for that. I say keep on watching.
What's your dream role?
Besides freakin' Star Wars, I would love to be in a movie. I would love to put Koska Reeves in a Mandalorian movie. That would be incredible. I would love to be in any type of series like Fast & Furious, anything my brother would like. He likes action movies.
Is your family going to be there?
My brother will be there.
Put in perspective what this match means to you. It is in California where you really started.
This to me has been a dream come true. I can't believe this day is finally here. I've been waiting for this day for nine months. This has been my passion since I was a kid. For tomorrow night and my first match back and for this company that is so prestigious. I'm so f'n excited, nervous, and ready. I'm everything. Fans will see every possible feeling. I can't wait.
Battle in the Valley, February 18, 10/9c, FITE TV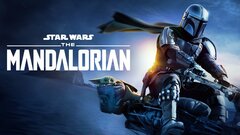 Powered by