Chelsea Handler Mocks 'Triggered' Tucker Carlson After Sexist Rant Over Her Being Childless
If Tucker Carlson and conservative radio host Jesse Kelly's intention was to "trigger" Chelsea Handler through their rant about her not wanting children, they chose the wrong fight.
Handler showed she cared little about their comments in a video response to their interview, which featured Kelly saying that Handler's "womb resembles a dried-up tumbleweed blowing down an old western town."
The far-right talking heads were "triggered" themselves, as Handler described them, by a sketch on The Daily Show, which the comedian recently guest hosted. The video was a comedic "day in the life of a childless woman" sketch, which Carlson responded to by calling Handler an "aging, deeply unlikable woman who never had kids" on Tucker Carlson Tonight.
Kelly took things even further in his appearance on Carlson's Fox News show, claiming that Handler is lying to herself about not wanting kids. He said her Valentine's Day date "for the 10th year in a row is a 10-year-old copy of Magic Mike and a half-full bottle of Xanax."
"You are trying to pretend you are happy, but you are not happy," he added. "And it is actually not her fault. She has been lied to by a country that has lost its way."
A visibly bemused Handler responded in a video on Wednesday, February 15, saying, "Why would I even need my own children when I get to hear these crybabies all the time?"
Any questions? @TheDailyShow pic.twitter.com/RvRykt5TYK

— Chelsea Handler (@chelseahandler) February 16, 2023
She picked apart their comments, saying of the "half-full bottle of Xanax" moment that she'd "take way more than that, you silly goose." Then she took aim at the green M&M-obsessed Carlson.
"You guys seem so triggered by me. My goodness, Tucker, I think it is time for you to ask yourself a serious question. Are you really upset about how much freedom I have? Or are you upset that you haven't been able to take it away from me yet?" Handler pointedly said.
Her video spliced Carlson and Kelly's comments together, as well as clips of Ben Shapiro, who also took aim at her for the sketch. Shapiro said it's clear on her face that she lives a "miserable" existence. Handler gave him a special message in response.
"Quick shout out to Ben Shapiro. Thank you for helping my cause of not having children," she said. "Who needs the birth control pill when your voice is 100% effective? I don't need a husband, Ben, because I'm in a relationship myself. And at least in my relationship, someone can get a woman to cum."
"And by all means, Tucker," she added with a laugh, "if you want respond to my triggers, I will be happy to keep putting out videos as long as you want. I think we both know that you are hate-masturbating to me. And I'm down with that."
She also laid out her accomplishments in the video, pointing out that her lucrative career has paid the college tuitions of 10 of her loved ones.
This is far from Handler's first time addressing backlash to her not wanting kids. And she's not alone in being bizarrely judged by TV talking heads and conservatives on social media for deciding against motherhood. She gave a segment on it on February 8 on The Daily Show, which also featured clips of Carlson in more sexist interviews on the subject.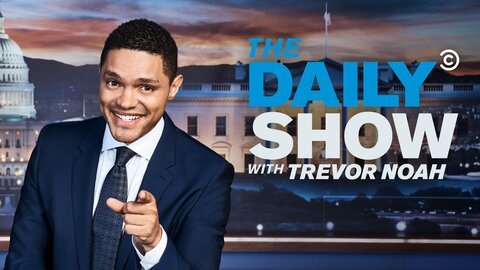 Powered by