XFL 2023 TV Schedule, Teams & More: Your Complete Guide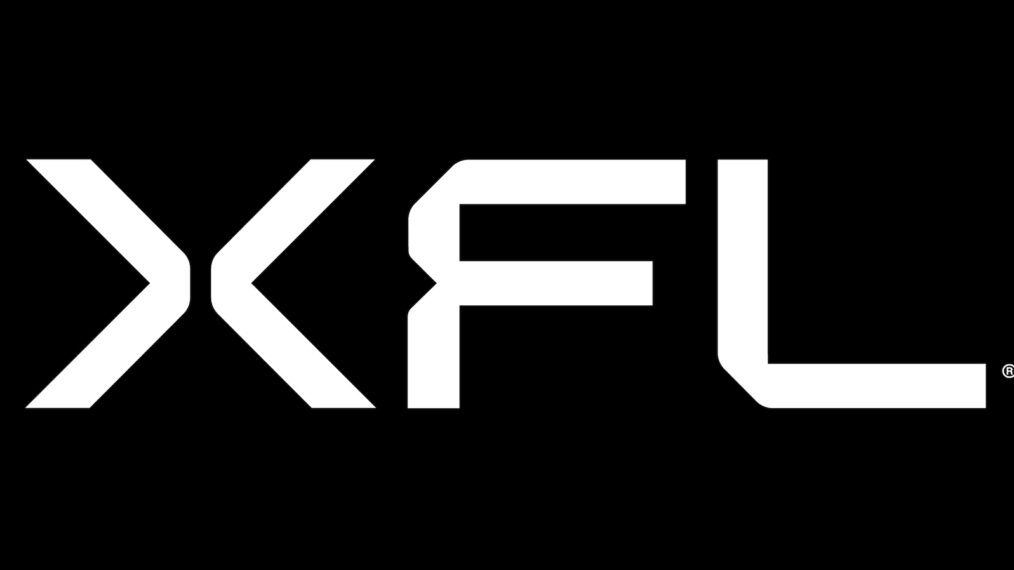 Now that Super Bowl LVII is in the books, it's time to settle in for some…XFL football?
Yes, the XFL is back yet again, this time under a new ownership group led by Dwayne "The Rock" Johnson and the full media partnership of Disney/ESPN. Previous XFL seasons took place in 2001 and the league tried again in 2020 but was unable to complete its season due to the COVID-19 pandemic.
With The Rock and Mickey Mouse teaming up, the latest XFL incarnation seems to at least have a solid financial footing and marketing resources. But can the XFL generate enough TV ratings and ticket revenue to justify its existence in a very cost-conscious time for media companies? Bigger question: Is there a limit to the amount of lower-tier spring football Americans are willing to consume?
Thank you @Chiefs & @Eagles for that phenomenal game!
Huge congrats to KC – #SuperBowl champions! Football doesn't end as we kick off our @XFL2023 season next week
League of grit and hunger and I can't wait to maybe see one of our XFL players live that @NFL Super Bowl dream too🤞🏾 pic.twitter.com/DhjasaLpRx

— Dwayne Johnson (@TheRock) February 13, 2023
The 2023 XFL season kicks off Saturday, February 18, and consists of eight teams playing a 10-week regular season leading to a playoff semifinal and a championship game. All 43 XFL games air on ABC (seven games), ESPN/ESPN2 (22 games) and FX (15 games), and are streamed on ESPN+.
XFL Teams
North Division
D.C. Defenders
Home Stadium: Audi Field
Head Coach: Reggie Barlow
Seattle Sea Dragons
Home Stadium: Lumen Field
Head Coach: Jim Haslett
St. Louis Battlehawks
Home Stadium: The Dome at America's Center
Head Coach: Anthony Becht
Vegas Vipers
Home Stadium: Cashman Field
Head Coach: Rod Woodson
South Division
Arlington Renegades
Home Stadium: Choctaw Stadium
Head Coach: Bob Stoops
Houston Roughnecks
Home Stadium: TDECU Stadium
Head Coach: Wade Phillips
Orlando Guardians
Home Stadium: Camping World Stadium
Head Coach: Terrell Buckley
San Antonio Brahmas
Home Stadium: Alamodome
Head Coach: Hines Ward
2023 XFL TV SCHEDULE
All Times Eastern/Central.
WEEK 1
Saturday, February 18
3/2c: Vegas Vipers at Arlington Renegades, ABC
8:30/7:30c: Orlando Guardians vs Houston Roughnecks, ESPN/FX
Sunday, February 19
3/2c: St. Louis Battlehawks vs San Antonio Brahmas, ABC
8/7c: Seattle Sea Dragons vs D.C. Defenders, ESPN
WEEK 2
Thursday, February 23
9/8c: St. Louis Battlehawks at Seattle Sea Dragons, FX
Saturday, February 25
7/6c: D.C. Defenders at Vegas Vipers, FX
Sunday, February 26
4/3c: San Antonio Brahmas at Orlando Guardians, ESPN
7/6c: Arlington Renegades at Houston Roughnecks, ESPN2
WEEK 3
Saturday, March 4
7/6c: Seattle Sea Dragons at Vegas Vipers, FX
Sunday, March 5
1/noon c: St. Louis Battlehawks at D.C. Defenders, FX
4/3c: Orlando Guardians at Arlington Renegades, FX
8/7c: San Antonio Brahmas at Houston Roughnecks, ESPN2
WEEK 4
Saturday, March 11
7/6c: Houston Roughnecks at Orlando Guardians, FX
10/9c: San Antonio Brahmas at Seattle Sea Dragons, FX
Sunday, March 12
4/3c: Arlington Renegades at St. Louis Battlehawks, ESPN2
7/6c: Vegas Vipers at D.C. Defenders, ESPN2
WEEK 5
Thursday, March 16
9/8c: Houston Roughnecks at Seattle Sea Dragons, FX
Saturday, March 18
7/6c: D.C. Defenders at St. Louis Battlehawks, FX
10/9c: Orlando Guardians at Vegas Vipers, FX
Sunday, March 19
10/9c: Arlington Renegades at San Antonio Brahmas, ESPN2
WEEK 6
Saturday, March 25
1:30/12:30c: Seattle Sea Dragons at Orlando Guardians, ESPN
7/6c: St. Louis Battlehawks at Vegas Vipers, FX
Sunday, March 26
3/2c: San Antonio Brahmas at Arlington Renegades, ABC
Monday, March 27
7/6c: Houston Roughnecks at D.C. Defenders, FX
WEEK 7
Friday, March 31
7/6c: Seattle Sea Dragons at Arlington Renegades, FX
Saturday, April 1
3/2c: St. Louis Battlehawks at Houston Roughnecks, ESPN2
6/5c: San Antonio Brahmas at Vegas Vipers, ESPN
Sunday, April 2
7/6c: D.C. Defenders at Orlando Guardians, FX
WEEK 8
Saturday, April 8
1/noon c: Vegas Vipers at St. Louis Battlehawks, ESPN
4/3c: Arlington Renegades at Orlando Guardians, ESPN
Sunday, April 9
3/2c: Houston Roughnecks at San Antonio Brahmas, ABC
7/6c: D.C. Defenders at Seattle Sea Dragons, ESPN2
WEEK 9
Saturday, April 15
12:30/11:30a c: Vegas Vipers at Houston Roughnecks, ABC
7/6c: Orlando Guardians at San Antonio Brahmas, ESPN2
Sunday, April 16
Noon/11a c: Arlington Renegades at D.C. Defenders, ESPN
3/2c: Seattle Sea Dragons at St. Louis Battlehawks, ESPN
WEEK 10
Saturday, April 22
Noon/11a c: Orlando Guardians at St. Louis Battlehawks, ESPN
3/2c: D.C Defenders at San Antonio Brahmas, ABC

Sunday, April 23
3/2c: Houston Roughnecks at Arlington Renegades, ESPN
7/6c: Vegas Vipers at Seattle Sea Dragons, ESPN2
PLAYOFFS
Saturday, April 29
7/6c: Semifinal #1, ESPN2
Sunday, April 30
3/2c: Semifinal #2, ESPN
Saturday, May 13
3/2c: XFL Championship Game, ABC