Roush Review: Go on a Binge With 'A Series of Unfortunate Events' and 'Sneaky Pete'
Winter weekends are perfect for binge-watching, and this age of "peak TV" aims to oblige, with Netflix and Amazon going head-to-head Friday with terrific and instantly addictive premieres.
MISERY LOVES COMPANY: Though the theme song implores us to look away, it would be truly unfortunate for anyone to miss out on Netflix's series version of A Series of Unfortunate Event, the latest—and best—adaptation of the twisted Lemony Snicket books. A visually entrancing escapade of darkly whimsical enchantment, perfectly timed for a Friday the 13th launch, this expansive and expensive-looking eight-part Series (briskly covering the first four volumes in two-part serials) is perfect family entertainment.
If you're the Addams Family.
Producer-director Barry Sonnenfeld (Pushing Daisies) gives it his macabre Tim Burton best, creating a phantasmagorical world of mirth amid misery. Patrick Warburton charms us with his deadpan as doleful narrator-author Lemony Snicket (nom de plume of writer Daniel Handler), warning us to be "on guard for the unpleasant arrival of dramatic irony." Mugging and mincing with grandly comic villainy, Neil Patrick Harris assumes the Jim Carrey role of the despicable Count Olaf, concocting outlandish schemes to usurp the fortune of the ill-fated yet resourceful Baudelaire children, who alone see through his ridiculous disguises. (As the kids, Malina Weissman, Louis Hynes and infant Presley Smith couldn't be better.)
Somehow both literate and ludicrous, this fractured fable finds wit in the weirdly grotesque, with stellar guest performances by the scene-stealing likes of Joan Cusack, Alfre Woodard and Catherine O'Hara. It even manages to deliver meta jokes with a wink, about streaming TV and binge-watching. "Haven't you learned anything this year? Week? Season?" sputters Olaf to his victims.
However you choose to consume this unsavory treat, you're in for a good, if ghoulish, time.
A Series of Unfortunate Events premieres Friday, Jan. 13, on Netflix
---
FOR PETE'S SAKE: Just when I'd sworn off anti-heroes, along comes the tall tale of Amazon's Sneaky Pete, which tells this story of the appealingly shifty and endearingly desperate Marius (Giovanni Ribisi in a career-high role). This professional con man, released from prison on parole, adopts his cellmate Pete's identity and insinuates himself into Pete's unwitting estranged family, which hasn't seen him for 20 years.
Using his intimate knowledge of criminal behavior to wrangle miscreants for the family's bail-bond business, run by steely matriarch Audrey (the great Margo Martindale), faux Pete juggles enough scams to make the head spin. It's hard enough not to blow his cover with the suspicious Audrey, her affable husband Otto (Peter Gerety), their prickly daughter Julia (Marin Ireland) and her own sticky-fingered daughter, Carly (Libe Barer). But he's also secretly looking for a quick jackpot to pay off the gangster (a chilling Bryan Cranston, who co-created the show) who's holding Marius's brother (Michael Drayer) hostage.
Populated with colorfully eccentric characters, Pete is a perfect vehicle for executive producer Graham Yost, who proved a master of the folksy caper during his years running FX's Justfied. He sustains a tone of suspenseful and offbeat humor in this exceedingly well-cast, smartly written sleeper.
Binge away. The winter's just getting started.
Sneaky Pete premieres Friday, Jan. 13, on Amazon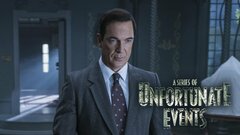 Powered by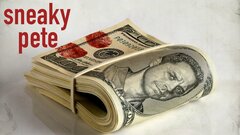 Powered by