Julian Sands Still Not Found, His Brother Fears the Worst
It has been 12 days since Smallville actor Julian Sands went missing while hiking in California, and now his brother, Nick Sands, has opened up about the situation and his fears that his sibling will never be found.
"He has not yet been declared missing, presumed dead, but I know in my heart that he has gone," Nick told U.K. newspaper the Telegraph & Argus. "However, sibling rivalry being what it is, it would be just like him to walk out of there and prove me wrong."
In addition to Nick, Julian has three other brothers, Robin, Jeremy, and Quentin, and the four had apparently arranged to meet up for an annual get-together before Julian disappeared.
"On Monday, he had planned to join his brothers for our Monday Club for a beer in Skipton," said Nick. "He will be missed, and I guess we will raise a glass to him."
Julian, an English actor who resides in Los Angeles, was reported missing on January 13 after he didn't return home following a hike up the Baldy Bowl area of the San Gabriel mountains in California.
"When in LA, the Mt Baldy mountain range was his favourite place," explained Nick. "He would go there as often as he could. Julian liked to say, 'I have never had a holiday, but I do rest occasionally' – well he's resting now in a place he would truly approve of."
Best known for his roles as Vladimir Bierko in 24, Jor-El in Smallville, and Yulish Rabitov in Banshee, Julian most recently appeared in the 2022 horror mystery film The Ghosts of Monday.
He has a wife, Evgenia, a son, Henry, and two daughters, Natalya and Imogen.
Nick added, "He has an army of friends, fans, and admirers who have been fantastic in their support and will miss Jules dearly."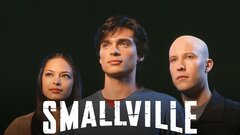 Powered by