Amy Poehler and Aubrey Plaza Bring 'Parks & Rec' Characters Back on 'SNL' (VIDEO)
Is there anyone more energetic about local government than the Amy Poehler character on Parks and Recreation? Knope!
Poehler returned to Saturday Night Live in the NBC show's January 21 episode to reprise the role of idealistic civil servant Leslie Knope. And Aubrey Plaza, the episode's host, joined Poehler at the "Weekend Update" desk, donning the hoodie of her character from Parks and Rec, the never-enthused April Ludgate.
Regular "Weekend Update" co-host Colin Jost wanted April to inspire young people to take local government jobs, since a recent study found that municipalities around the country are having trouble hiring new employees.
"So, yeah, everybody should get involved where they live," April said. "If you're young, you should get a job as a garbageman or something. … You want me to list [the jobs]? OK. Fine. Um, drive a bus — you don't have to be on time, nobody cares. Work for the water department — you can drain the reservoir and find all the bodies and murder clues. Or just be a dogcatcher and just say you couldn't find any. Um, yeah, because when you work for the local government, doing the bare minimum is doing your part."
But when Jost asked for suggestions for those young people who "actually want to work hard," however, April punted the question to her "old boss," Leslie Knope.
And Leslie was just excited to be there. "I want to pick your brain about this job, about this show, because I used to watch this when Seth Meyers did it by himself with no one else," she told Jost and Michael Che. (As longtime SNL viewers will recall, Poehler was Meyers' "Weekend Update" co-host.)
Leslie also said that she and April couldn't stay long — "We have timed-entry tickets to the M&M store," she said — but she did want to try her hand at telling a "Weekend Update" joke.
"A town in Alaska has launched a bus service for puppies," Leslie said, taking over the teleprompter. "The service has expanded to puppies thanks to the heroic activism of canine civil rights icon Rosa Barks," Leslie said. "Whoo! That felt good!"
Poehler also popped up in Plaza's SNL monologue on Saturday as the White Lotus star gave viewers a tour of Studio 8H, just like she used to do in her days as an NBC page. "Aubrey, I see that you're wearing your page jacket. Are you drinking again?" Poehler quipped.
Saturday Night Live, Saturdays, 11:30/10:30c, NBC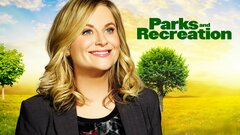 Powered by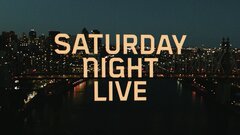 Powered by