Roush Review: Pamela Anderson Takes Control of Her Narrative in 'Pamela, A Love Story'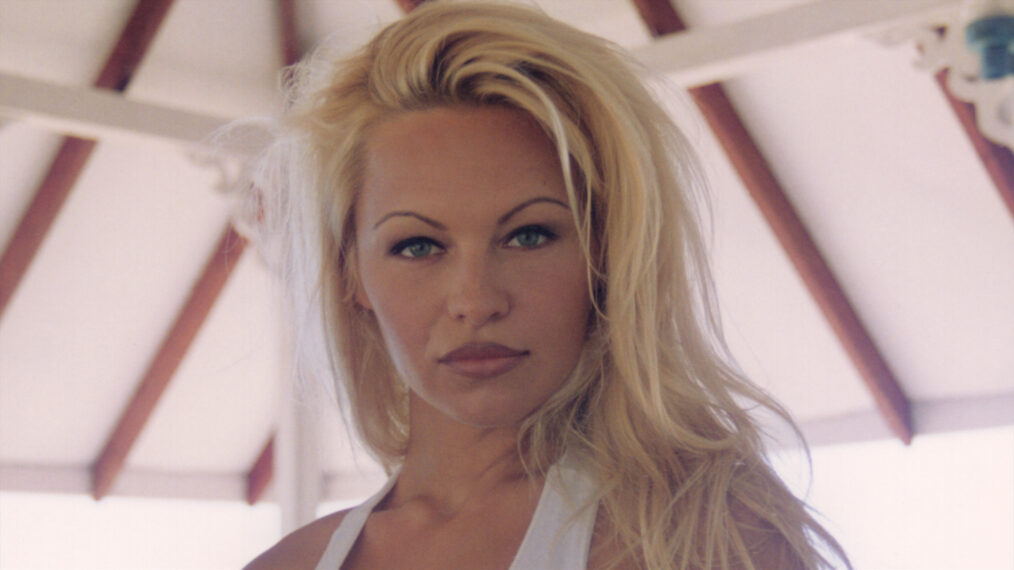 Turns out Pamela Anderson has plenty more tapes in her archive.
Hers is a treasure trove of VHS and DVD memories: some profane with notorious rocker ex Tommy Lee, but most are playful and joy-filled, especially when they involve her two grown sons, with whom she watches parts of home movies from her Vancouver Island retreat. This is where we first find her in Netflix's Pamela, a love story, an intimate in-her-own-words biographical portrait, timed to coincide with the publication this week of her memoir, Love, Pamela.
Sitting for in-depth and often self-deprecating interviews sans makeup, Anderson at 55 is a survivor, and admittedly still a wistful romantic. "I feel restless," she confesses early on. "I'm looking for a feeling I can't find." She discovers an unexpected outlet when she accepts an invitation to perform a brief Broadway run as Chicago's Roxie Hart in spring 2022, which provides a triumphant climax to this account of a hectic but now seemingly harmonious life. That life, she insists, "is not a woe-is-me story."
Pamela lets Pamela take control of her narrative candidly and with humor, borrowing from her copious diaries to relive her amazement when she was plucked from obscurity in Canada by Playboy in 1989, soon to become a global sex symbol courtesy of Baywatch. ("You could watch that show with the sound off, actually," she jokes with a tang of bitter truth.)
Her whirlwind wedding and stormy marriage to Lee — which she describes as "the wildest, most beautiful love affair ever" — is well documented, but forever clouded by what she will only call "the stolen tape." The ensuing worldwide media frenzy made her an object of ridicule, especially painful when she realized the sexuality that brought her fame and fortune only fed the flames of this humiliating invasion of privacy. "Playboy was empowering for me," she explains. "But in this case, it felt like a rape."
The film also shows Pamela's reaction to last year's Emmy-winning (for makeup) docudrama, Hulu's Pam & Tommy, inspired by the "stolen tape" incident and its fallout. Like the tape itself, this is something she refuses to watch.
Pamela, a love story, Documentary Premiere, Tuesday, January 31, Netflix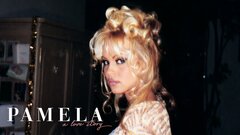 Powered by