'When We Rise': Dustin Lance Black Wrote Powerful ABC Mini "For My Family"
When We Rise creator and screenwriter Dustin Lance Black wants the impactful, four-part ABC miniseries about the rise of the LGBT movement to inspire hope. Hope for people of all ages who feel like outsiders. Hope for budding activists. Hope for anyone bone weary of America's stubborn penchant for "us versus them."
But, says Black — who won 2009's Best Screenplay Oscar for Milk, about slain California politician Harvey Milk, the first openly gay public official — he crafted Rise for folks a bit closer to home. The "religious, conservative, Southern" home of his youth.
"Milk I wrote for me, because I felt there were young kids out there who didn't know they didn't have a forefather," Black told reporters this morning at the Television Critics Association winter press tour. "I wrote this for my cousins and my uncles and my aunts and my family. From that other America. … To tell them that we have more in common than we think."
When We Rise chronicles the personal and political battles and triumphs of a group of LGBT men and women who became de facto family as they stitched together the pieces of America's Civil Rights movement in 1970s San Francisco. Black said he learned ABC was hunting a project that embraced the topic four years ago and spent a year searching out real, living, lifelong activists to populate his story. He settled on LGBT activist Cleve Jones (played in different life stages by Austin P. McKenzie and Guy Pearce), women's rights activist Roma Guy (Emily Skeggs/Mary-Louise Parker), Guy's nurse/activist wife Diane (Fiona Dourif/Rachel Griffiths), black community organizer Ken Jones (Jonathan Majors/Michael Kenneth Williams) and transgender activist Cecilia Chung (Ivory Aquino).
"The average lifespan of an activist is six years," Black said. "Cleve Jones has been at it for 45. My mom called him 'the Forrest Gump of the Gay Movement.'"
RELATED: ABC Announces Midseason Premiere Dates
Black calls Rise "a conversation about what it is like to be a minority in America." And though he realizes that backlash against the frank, timely mini will likely intensify as its Feb. 27 premiere nears, he chooses — yes — hope. "This show is not a war," he said. "We are not against anybody. …I think there are a lot of people who voted for Donald Trump who will love this show. I didn't write this show for half the country.
"'We' is the most important word in the title," he continued. "Because the way to push back and succeed is to do it together and to understand the interconnectedness of social justice movements."
When We Rise, miniseries premiere, Feb. 27-March 2, 9/8c, ABC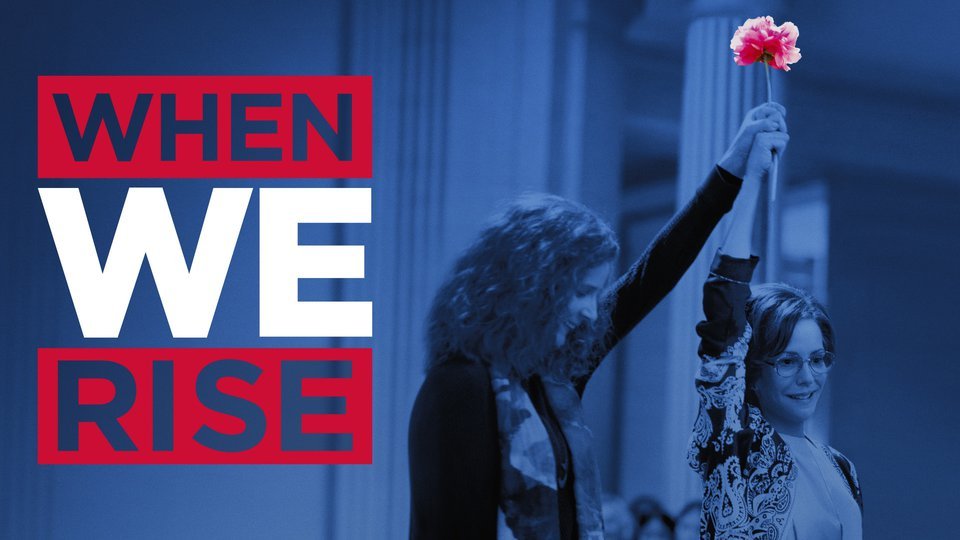 Powered by