WWE's Grayson Waller Talks NXT, Rejecting 'The Bachelorette' & Mark Wahlberg
Grayson Waller finished 2022 strong. The cocky WWE NXT superstar stood as the winner of the first Iron Survivor Challenge at Deadline. Now the charismatic 32-year-old is set to face the dominant Bron Breakker for the NXT championship.
This comes after sharing the ring with fellow emerging talent, as well as veterans including LA Knight, R-Truth, Apollo Crews, and AJ Styles. It has been a steady climb. One might even call it "The Grayson Waller Effect. Here the brash Aussie opens up about his path to the top.
You really broke out last year. How do you feel working against the likes of AJ Styles helped you along?
Grayson Waller: That was a huge thing for me. I think getting in there and showing I belong alongside them. I think that is what it mainly showed me. It wasn't "hey, how exciting is this? I'm in the ring with AJ Styles." I'm not a fanboy anymore like a lot of the guys in the locker room. I'm here to show I'm on the level as all these guys. That match with AJ Styles last year, I may not have won, but I got backstage that night and went to the locker room and was like, "Yeah. I'm right. I do belong here." It gave me the confidence that there isn't anyone who can touch me. That's the attitude I'm going into 2023 with.
What are your thoughts on how the NXT 2.0 brand has evolved?
I think when 2.0 started a lot of people were negative about it. The majority of those people hadn't even watched the show at all before. There were guys who were getting opportunities probably before they deserved them. Let's be honest with it. Someone like me during the "Black and Gold" era may not have been on TV for another year or two. I hate to give credit to Bron, but he got put in a huge position early on and did well with it. So many people got put in those positions much earlier than they would have been and absolutely smashed it. NXT needed a little bit of a rebrand. "Black and Gold" was great, but it was starting to feel a little stale and needed that fresh coat of paint. Now we are on this rebrand almost with the "White and Gold,' I think it's the perfect combination of the two…I think NXT is now the best of both worlds. I think 2023 will be NXT's biggest yet.
You've really embraced comparisons to The Miz. What kind of advice or knowledge have you taken from him?
When I got to properly interact with him on The Bump, he said some really positive things. That is rare for The Miz. It's rare for me to give that positive back, but I think there is that mutual respect because we both have the same mindset about what wrestling is and what it can be. I had the opportunity to talk to him at Raw. His main thing is to just keep doing what I'm doing. There are a lot of good wrestlers in this company, but I don't think there are as many good entertainers. When I get a microphone in my hand I get people talking after. He said that was the most beautiful thing to have. It's something that he can see and wants me to continue to do. And I got no plans on stopping, mate.
We saw you on Young Rock as Ric Flair. Do you want to pursue acting more like The Rock or John Cena or The Miz?
I've had offers from big-time reality shows since I've been here. I'm sure as my name continues to grow those acting opportunities will come too. I would kill it. Right now, my focus is on [WWE]. I haven't achieved my goals yet. I have too many goals I want to achieve in wrestling right now. I think it would be a failure to myself if I up and left. Now I'm focused on taking on Bron Breakker at New Year's Evil and becoming champion. Then getting called up, and running the show on Raw or SmackDown. Then I'll think about going down other avenues.
Did you get any feedback from your Flair portrayal?
I don't think the people there were as big wrestling fans as I was. I remember having a conversation about the wrestling gear for Flair and asked if we can get the kneepads under the knee. They told me they were kneepads. I was like, "But Flair wore his kneepads lower. I'm trying to make it authentic." They wouldn't listen to me. Even some of the actors like the guy playing Rocky Johnson really had no idea what wrestling was at the time. He had to do his own stunts and had to get in the ring with me and wasn't happy about it. I think everyone was really happy though with me. They wanted me to come back to play Flair, but I have a few other things on my horizon right now.
Neighbours has been given new life by Amazon Freevee. Did you watch it? Any interest in being on that show?
There were warring soap operas on weekday nights. It was either Home and Away from Sydney or Neighboours which was a Melbourne-based show. I was Team Home and Away. I know Dave [Bautista] did Neighbours. I remember as a teenager I thought that was the coolest thing I have ever seen. I love staying connected to Australia. I'm not that guy who moves over here to the United States and completely forgot where he came from. I rep it every time I'm in my gear. If there was an opportunity to jump on Neighbours, I would take it. It would have to be a one-off. It can't be there is a plane crash and then an earthquake and whatever down Ramsay Street.
You were a history teacher. Has that time helped you in your wrestling career?
As an independent wrestler in Australia, that's something I had to do to make sure I could go out and wrestle on the weekends. I had to pay the bills and love history. If you can talk to 30 or so 15-year-old boys who are yelling at you and throwing things. I've never been in front of a crowd that has been worse than some of the classrooms I had in my life. Getting in front of an NXT crowd filled with fat blokes in black shirts yelling unfunny stuff at me. I've had way worse.
What was it like being being on the Australian version of Survivor?
I don't think anything will be as hard as Survivor. I was out there for a month. No food., basically sleeping on the sand. No bed. It was cold every night. It was really rough. Then every morning I would wake up and go to a challenge. I would talk my talk and then back it up and do the challenges. I did have that camera experience. There are always cameras on your face 24/7. There wasn't a moment you weren't on your own. Those little things like that.
Is there a reality show you've always wanted to do?
I did get asked to go on The Bachelorette, but I don't need a TV show to get a girl. I've got an Australian accent in America. Life is good. Hands down the one show I would go on is The Challenge. I've watched the show my entire life. It's not a dating show. You have to go out and compete and unlike Survivor, they can't vote me out.
You've used the last name Wahlberg in the past. Does that come from inspiration from Mark or Donnie?
So about 30 years ago Mark Wahlberg did a tour in Sydney and spent a lovely night with my lovely mother. Nine months later here I was, lad. At least that is what she tells me. I don't know if the story is true or not. I might have that Wahlberg blood. I'm not 100 percent sure. I can't say my mom is lying, right? [Editor's note: We're pretty sure he's joking about this…]
Your big match against Bron is coming up. How have the coaches or management like Shawn Michaels helped you?
I'm just sick of hearing about Bron. I'm here every day and know I'm better than him. You can be real with me. Would you rather interview me or Bron Breakker? He'll give you nothing, lad. Me and Shawn have a business relationship…I'll go and talk to him, and he'll give me great advice. I'm only going to listen to the GOAT. He is the GOAT. I think he knows Grayson Waller needs to be the face of this brand. He will never admit it because he is too nice. Bron Breakker is one-dimensitonal. You'll see on USA Network that Grayson Waller will be NXT champion. He won't tell you but Shawn will be a happy man after.
For your first WrestleMania, who do you picture on the other side?
There are a lot of options. I'm going to say, Logan Paul. I got to work with him a little bit. Me and Shawn got to work with him a bit before his fight with Roman Reigns. So many people are saying nice things about him when he has had two-and-a-half matches. I do this every day. Turn up every day, and then I'll consider you a real wrestler. I'd love to expose that dude on the biggest stage of them all.
WWE NXT New Year's Evil, Tuesdays, 8/7c, USA Network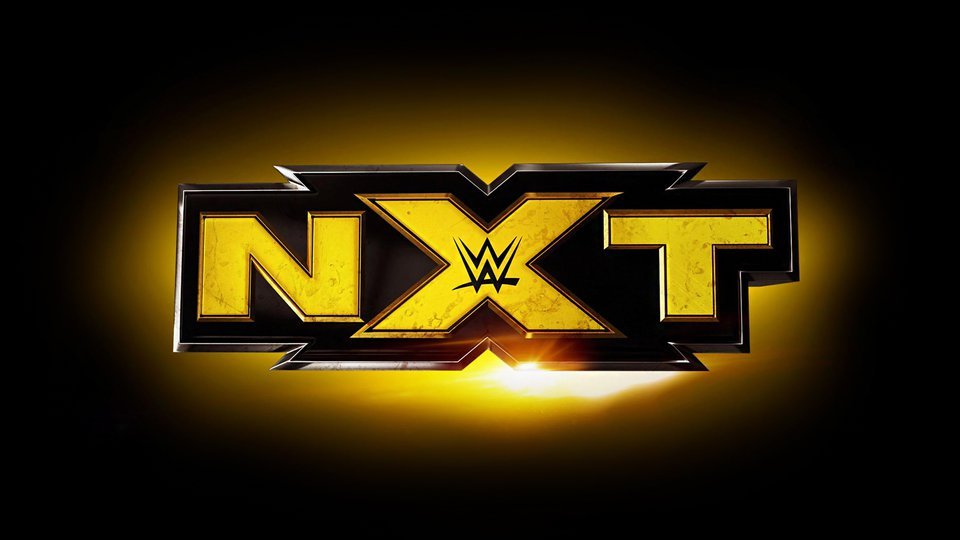 WWE NXT
where to stream
Powered by