What's Worth Watching: 'Bright Lights: Starring Carrie Fisher and Debbie Reynolds', 'One Day at a Time', 'This Is Us' and more for Friday, January 6 thru Sunday, January 8
Bright Lights: Starring Carrie Fisher and Debbie Reynolds (Saturday, 8/7c, HBO): The world was stunned when Carrie Fisher and Debbie Reynolds died within a day of each other in late December. Their enduring mother-daughter bond, reflecting a golden age of Hollywood and an acknowledgement of the toll of celebrity, is captured in a delightfully intimate and ultimately poignant documentary following them in their public and private lives.
One Day at a Time (Friday, Netflix): At 94, Norman Lear is still at it, shepherding the rebirth and makeover of his 1970s classic into a newly relevant family sitcom, displaying the Lear formula—hard laughs amid the hard knocks of real life—with salsa-inflected style. Justina Machado is wonderful as Penelope, a Cuban-American ex-Army single mom of two who lives with her mom, Lydia (scene-stealer Rita Moreno), as they cope with issues including sexism, immigration, PTSD and faith.
This Is Us Marathon (Saturday, starts at 1 pm/12c, USA): The fall's most instantly embraced and acclaimed breakout hit gives fans, and the uninitiated, a chance to catch up with a replay of all 10 episodes that have aired to date. Tissues are recommended for this expertly tear-jerking family drama that follows the Pearson clan over two timelines: as the kids are growing up, and as their adult selves deal with skeletons of the past.
The 74th Annual Golden Globes (Sunday, 8/7c, NBC): Jimmy Fallon hosts one of Hollywood's splashier awards parties, highlighted by eight-time winner Meryl Streep receiving the Cecil B. DeMille Award for career achievement. Say what you will about the enigmatic Hollywood Foreign Press Association, their TV nominations are intriguing, including four new entries in the Best Drama category (The Crown, Stranger Things, This Is Us, Westworld) opposite Game of Thrones, which also has never won. For our full analysis of the major TV categories, go here.
Inside Weekend TV: The CW's Crazy Ex-Girlfriend returns with back-to-back episodes (Friday, 8/7c) in which Rebecca (Rachel Bloom) comes to new reckonings with Paula (Donna Lynne Champlin) and Josh (Vincent Rodriguez III), and the law office gets a new boss (Scott Michael Foster) who threatens to shake things up, and not in a good way. … Ken Jeong gets a visit on ABC's Dr. Ken (Friday, 8:30/7:30c) from a former Community pal, Gillian Jacobs, playing his new intern, who may admire him a bit too much. … Is there life in Fox's Sleepy Hollow (Friday, 9/8c) without Abbie? We'll soon find out, as Ichabod (Tom Mison) heads to D.C. in the improbable fourth-season opener in search of a new Witness. … Sleepy Hollow's competition, NBC's Grimm (Friday, 9/8c), opens its sixth and final season with villainous Capt. Renard (Sasha Roiz) out for blood—Nick's (David Giuntoli) blood—ordering a shoot-to-kill manhunt for the fugitive. … Sherlock continues on PBS's Masterpiece Theatre (Sunday, 9/8c, check local listings at pbs.org), as the master sleuth (Benedict Cumberbatch) goes up against the diabolical Culverton Smith (Toby Jones)—but will a grieving Watson (Martin Freeman) forgive his friend and come along for the ride? … Smithsonian Channel's four-part series The Real Mad Men of Advertising (9/8c) begins with an overview of the 1950s, when the rise of television gave marketers a new and profitable arena to pitch their messages—including to children via programs like Howdy Doody. … History's two-hour special Transition of Power: The Presidency (Sunday, 9/8c) examines the historic process of how executive power transfers from one president's administration to another's in peaceable, orderly fashion. Even this year.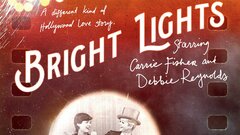 Powered by