'Westworld' Quiz: Are You Human or Host?
Have you ever questioned the nature of your reality? You have if you've watched Season 1 of HBO's sci-fi drama Westworld. The series, based on Michael Crichton's 1973 film, takes place in a futuristic Wild West theme park where human guests can enjoy the splendors of a past era, while taking up company with the park's hosts – lifelike, but robotic men and women who exist to supply the park with storylines and adventures for it's visitors. Over the course of the series, some of the hosts go on their own adventures of sentience, leaving viewers to question which characters are host or human.
Take the quiz below to find out if you're man or machine and let us know what you get in the comments section below.
Westworld will return for Season 2 on HBO in 2018.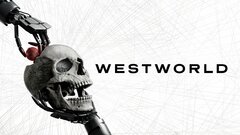 Powered by