Terrifying 'Strange New Worlds,' 'Madagascar' Gets More 'Wild,' Food Network's Spicy 'Menu'
Star Trek: Strange New Worlds races towards its first season finale with an action-packed (and terrifying!) penultimate episode on Paramount+. Now in their eighth season on Hulu and Peacock, Alex the Lion, Marty the Zebra, and the rest of the Madagascar crew are back with a new set of A Little Wild adventures. And the producers of 90 Day Fiancé are at it again with Food Network's Me or the Menu, as they follow the personal and professional relationships of four couples in the restaurant business.
Star Trek: Strange New Worlds
Channeling classic sci-fi horror, the penultimate episode of the prequel to Star Trek: The Original Series sees the U.S.S. Enterprise crew stranded on a barren planet, facing their demons… and a very real, monstrous enemy. With the first-season finale just a week away, and a second season already confirmed, "All Those Who Wander" is sure to have a lot in store for Captain Pike, Science Officer Spock, and Number One.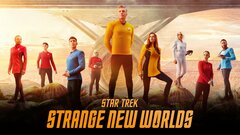 Me or the Menu
The restaurant biz is famously volatile — and the same can apparently be said for the relationships of the couples who work in it. Food Network's new series from the producers of 90 Day Fiancé tracks four pairs from the Brooklyn, Houston, and Chicago area as they endure the pressures of a financially and emotionally exhausting industry.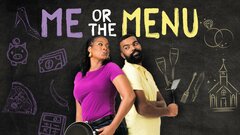 Madagascar: A Little Wild
In Season 8 of the DreamWorks spinoff series, the young animals of the Central Park Zoo — Alex, Marty, Melman, and Gloria — head outside of their habitat once again for a series of new adventures. The seven all-new episodes feature a beach cleanup, a big post-hibernation reunion, a Broadway show, and a search for family.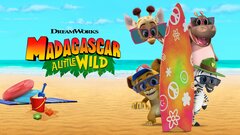 The Fallen
A sequel to 2010's Blessed and Cursed, this gospel-tinged drama stars musical artist Deitrick Haddon, who also wrote and directed the movie. It picks up with Haddon's Dwight Hawkins trying to put his musical dreams back on track after hitting rock bottom. The ALLBLK film also stars Grammy nominee MAJOR, singer Q Parker, comedian Jonathan Slocumb, and more.
On the Stream:
The Long Night (streaming on Shudder): The indie horror movie starring Scout Taylor-Compton, who played Laurie Strode in Rob Zombie's Halloween movies, follows a couple (Taylor-Compton and Nolan Gerard Funk) when their romantic getaway goes very bad thanks to a psychotic cult leader trying to fulfill an apocalyptic prophecy.
Naked Mole Rat Gets Dressed: The Underground Rock Experience! (streaming on HBO Max): This animated rock opera, based on bestselling author Mo Willems' book and stage show, tells the story of a (gasp!) fully-dressed naked mole rat Wilbur (voiced by Jordan Fisher). Yvette Nicole Brown, Carol Kane, Kate Micucci, Kevin Michael Richardson, Ron Funches, Thomas Lennon, and Jenna Ushkowitz complete the voice cast.
Fright Club (streaming on Travel Channel and discovery+): The Ghost Brothers — Dalen Spratt, Juwan Mass, and Marcus Harvey — and Jack Osbourne are back for Season 2 of the spooky reality series where the group competes to find the scariest paranormal videos. Howie Mandel, McKayla Maroney, Montel Williams, and more guest star.