'New Girl': Wedding Gift Anxiety (VIDEO)
It's the bane of so many lives: What to get your best friend for their wedding. Sure, they can register, but as we see in this exclusive clip from this week's episode of New Girl, even an automated gift list can mess with one's head. Of course, it's not too hard to throw Nick (Jake Johnson) into a tizzy. Especially when high-powered blenders and robots are involved.
Hopefully, he can figure out what to get Schmidt (Max Greenfield) sooner than later, because the episode also sets up a potential career move for Jess that could call for the gang to go out and find her the perfect congratulations present, too.
New Girl, Tuesdays, 8/7, Fox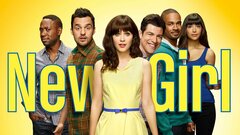 Powered by