'HIMYF': What Did You Think of That 'HIMYM' Surprise in Season 1 Finale? (POLL)
[Warning: The below contains MAJOR spoilers for the How I Met Your Father Season 1 finale "Timing Is Everything."]
Just as Sophie's (Hilary Duff) worried things are moving too fast with Jesse (Chris Lowell), she runs into a very familiar face to How I Met Your Mother fans.
In the How I Met Your Father Season 1 finale, Sophie and Jesse's relationship hits a snag when he says "I love you" in his sleep and she learns he gave up on going on tour with his ex-girlfriend Meredith (Leighton Meester). So to clear her head after a fight, she heads downstairs to MacLaren's, where she runs into none other than HIMYM's Robin Scherbatsky (Cobie Smulders). And yes, the self-proclaimed "smoking hot yet somehow still full of gravitas news superstar" wants to hear about Sophie's love life. "Back in the day, my friends and I wasted years in this very bar talking about our stupid love lives," Robin explains. "I stop in here whenever I'm in the neighborhood. So please, tell me your stupid love story."
And so the two move from the bar to the booth. "It's too much too soon," Sophie explains after filling Robin in. Robin recalls a guy telling her he loved her on their first date. "Dude sounds like a real piece of work," Sophie remarks. "You have no idea, but a good piece of work, which brings me to my advice," Robin tells her. "Do not waste your time being scared, Sophie. Fear can make you run away from things that could be good, great even, things that are supposed to be a part of your story. So really think about it: What did Jesse do wrong other than say everything you ever wanted a guy to say just faster than you expected?" The answer: Nothing. Sophie's just scared.
"I have been married, I've been single, I have been everything in between, and the only decisions I regret making are the ones I made out of fear," Robin shares. She suggests Sophie imagine what her future self would wish she'd done differently that night and do that. With that, Sophie decides to go talk to Jesse … only to see him kissing Meredith. And so Sophie returns to the bar. "Maybe he's not such a bad guy, this Jesse. If I've learned anything at all about love, it's that timing is everything. And sometimes timing's a bitch," Robin says. She has to go meet Savannah Guthrie and Katie Couric for dinner, but tells Sophie she'll meet her back there in 20 years for a drink.
See Also
We'll give you the first one: Julie Andrews voices an anonymous sharp-tongued gossip writer in Netflix's upcoming 'Bridgerton.'
While the focus is very much on Sophie's love life, we can't help but notice the lack of a ring on Robin's finger and clarification on her current relationship status. So what does that mean for Robin and Ted's (Josh Radnor) future? We'll have to wait to see if we find out in Season 2.
What did you think of HIMYF bringing in Robin for the Season 1 finale? Let us know in the poll below.
How I Met Your Father, Season 2, TBA, Hulu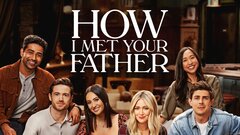 Powered by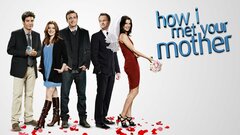 Powered by