Tom Selleck Talks 'Blue Bloods' Success and the 'Jesse Stone' Movie He's Writing
In celebration of Blue Bloods' milestone 250th episode — "Guilt," which airs on CBS Friday, March 11, at 10/9c — star Tom Selleck was happy to answer fans' questions about his role as Frank Reagan, NYC Police Commissioner and member of a clan dedicated to the justice system. But the star also had plenty more to say about his pride in the long-running hit drama, his favorite episode, and his other projects, including, yes, Jesse Stone.
Below, Selleck spills the beans.
What does reaching the 250th episode of Blue Bloods mean to you?
Tom Selleck: I never thought I'd be lucky enough to do a show that had that long a run. Maybe Magnum, P.I. could have reached that number because nobody wanted to cancel it. I was the guy causing the divorce. I'd done the number one movie [Three Men and a Baby] in the U.S. and I wanted to have a family. [His daughter Hannah is now 33-years-old.] The number of series that have done as many episodes as Blue Bloods is a tiny, tiny percentage. This is a validation that we're all fighting the good fight. All the actors are very committed to the work. So, it's a number that gives reward for the professionalism of this entire cast.
Why do you believe this cop family drama has stayed atop the Friday total ratings for a dozen years?
Because it's a character-driven show. The cop drama is a backdrop for the lives of the five main characters. The audience is so in the heads of these characters that the biggest jeopardy in our show is often when one of the relationships in the Irish Catholic family looks like it's going south. For instance, Erin [Bridget Moynahan] and Frank are increasingly in conflict the higher she moves up in the DA's office. The best family dinners are when we argue. When the family gets together, the audience usually knows the character's problems, so, they're going, 'Boy, if he brings that up, that's not going to sit well with Erin.' They want the Reagans happy, that's the key.
Do you have a favorite Blue Bloods episode?
The one that will always be my favorite is "The Job," [Season 2, Episode 12] in which you found out that Frank was in the World Trade Center's North Tower on 9/11. It was quite stirring because 9/11 was still fresh in people's minds. It was hard for me to be strong as an actor, not to break down because Frank is tougher than that. My friend F. Murray Abraham played a [psychologist, Leon Goodwin] but Frank doesn't like psychologists. The episode winds up dealing with the people who got sick from being there at the time. We were the first show allowed to show the Trade Center Memorial, right after it was finished. It was written by Brian Burns, who just wrote the 250th.
Besides you, what does Blue Bloods share with your other TV hits, Magnum, your Western movies, and Jesse Stone?
It was a lucky accident that my appetites were compatible with what the audience wanted to see me in again. That's not often the case with actors.
What's happening with that fan favorite, Jesse Stone? You had told me you were writing a final movie about the beloved character.
I'm still working on it! It isn't the same cumulative narrative anymore. As time has passed, I'm older and the Jesse Stone audience needs to account for that. He's at a different part of his life. That's interesting, but that's not the script we started to do after we finished the ninth movie. We have a deal with Hallmark Channel, but they've moved on to [other] shows. It's saleable, and if it's not on Hallmark, we could end up elsewhere. One of the first questions I always get from people I meet is, 'Are we going to see another Jesse Stone?' Yes, Blue Bloods comes up and Magnum and even Friends, but first, it's, 'please do another Jesse Stone!'
I hear you may also be writing a book!
I am. I'm halfway done. It's about my 50 years in show business. The tentative title is, "Don't Know Where I'm Going, But There's No Use Being Late." I doubt if I'll change it. That's the story of an actor's life. You finish your job, a show or a movie, and you're unemployed. It's fun. I hope the book is kind of funny because I don't take myself that seriously. A sense of humor is almost essential for a long career as is a sense of humor in your work.
Blue Bloods, Fridays, 10/9c, CBS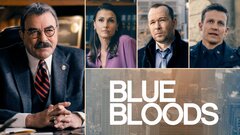 Powered by