'The Last Kingdom' Star Alexander Dreymon Talks Love & War in Final Season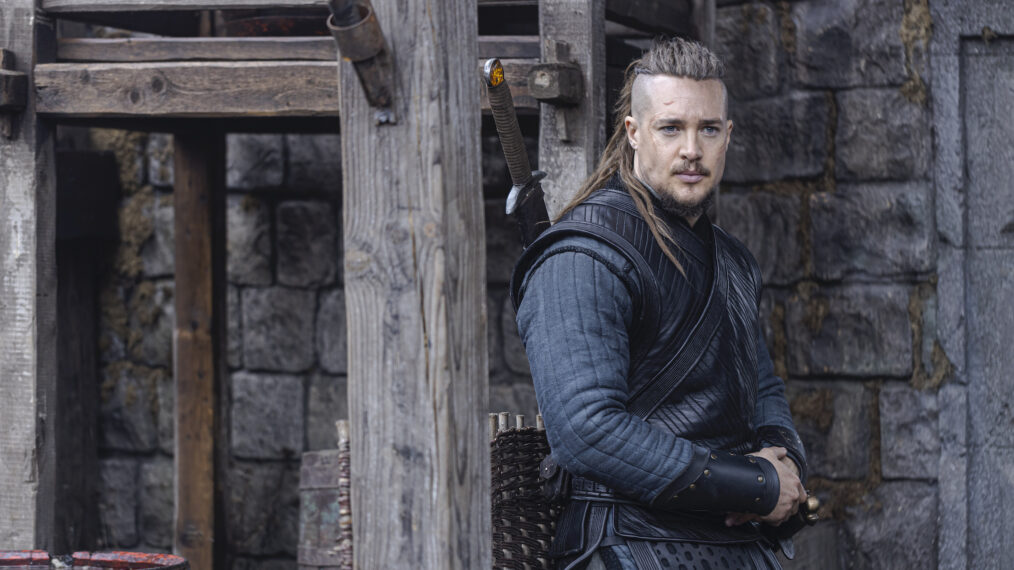 Destiny is all! That's the cry of Alexander Dreymon's warrior character Uhtred in action-packed, 9th-Century medieval drama The Last Kingdom.
The fifth and final season streams on Netflix March 9. Based on Bernard Cromwell's novels, Saxon Stories, it's set against the bloody struggle to control what would eventually become England. Uhtred, born a Saxon but kidnapped as a child and raised by Danes, is torn between different factions. Last we saw the passionate hero, he had been entrusted with caring for King Edward's (Timothy Innes) illegitimate young son, who was being targeted by his scheming grandfather, Lord Aethelhelm (Adrian Schiller).
Dreymon, who's in Bulgaria shooting the series' epic follow-up film, Seven Kings Must Die, gave us the low-down on just how dangerous it gets for Uhtred; the challenges of scaling a wall in full armor; and what keepsake the actor might steal from set.
Badass Brida (Emily Cox), now a powerful military leader, is back for revenge on Uhtred — and it looks like she has brought an army to crush his bloodline. Can you share a little bit about their story in Season 5?
Alexander Dreymon: I love the substantial arc Uhtred and Brida have. They start off as siblings (adopted), become lovers (let's not dwell on that), then become brother and sister-in-law (oh my…), then enemies, then allies, then enemies, then allies, then archenemies… and you'll have to watch Season 5 to see how it ends.
Can you describe shooting the scene shown in the trailer, where Uhtred and his allies are scaling the cliff at his ancestral home, Bebbanburg?
Anything is tough when you're wearing armor that makes you feel like a turtle! (Especially going to the bathroom). Our stunt coordinator Levente and his team made sure that we were safely rigged with cables. That meant that when we would not be climbing, we could sit back in our harnesses and dangle in front of the wall like marionettes. It was great fun to shoot!
Is Uhtred pulled back into King Edward's quest to unite the Saxon Kingdoms? Will we see more battles and war for rule over Wessex, Mercia, and the rest?
One of Uhtred's best qualities is that he is extremely loyal. One of his worst qualities is that he is extremely loyal to people on opposite sides. So… YES, OF COURSE, HE'S PULLED BACK IN! "Just when I thought I was out, they pull me back in!"
What's in store for Uhtred when it comes to romance?
Uhtred is still very much in love with Lady Aethelflaed (Millie Brady). He is Lord of Rumcofa, which is a border town of Mercia (the land over which Aethelflaed rules). He's basically the sheriff in a town that's slightly on the shady side. He wouldn't have taken this post if it weren't for her. But her vow of chastity has switched that relationship status to "it's complicated".
There are lots of new characters. Which one has the deepest influence on Uhtred's destiny and why?
The one who has the biggest impact is Bresal (Aethelhelm's right-hand man), played by Harry Anton. Being under Aethelhelm's orders, he unsurprisingly does something very, very bad that causes Uhtred a lot of pain.
Did you take anything with you from set as a keepsake after Season 5 wrapped – or do you have your eye on something when you finish shooting Seven Kings Must Die?
When we finish the special, I will definitely try to steal Uhtred's sword. Don't tell anyone.
The Last Kingdom, Season 5, Streaming Now, Netflix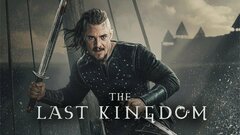 Powered by