Everything You Need to Know About CNN+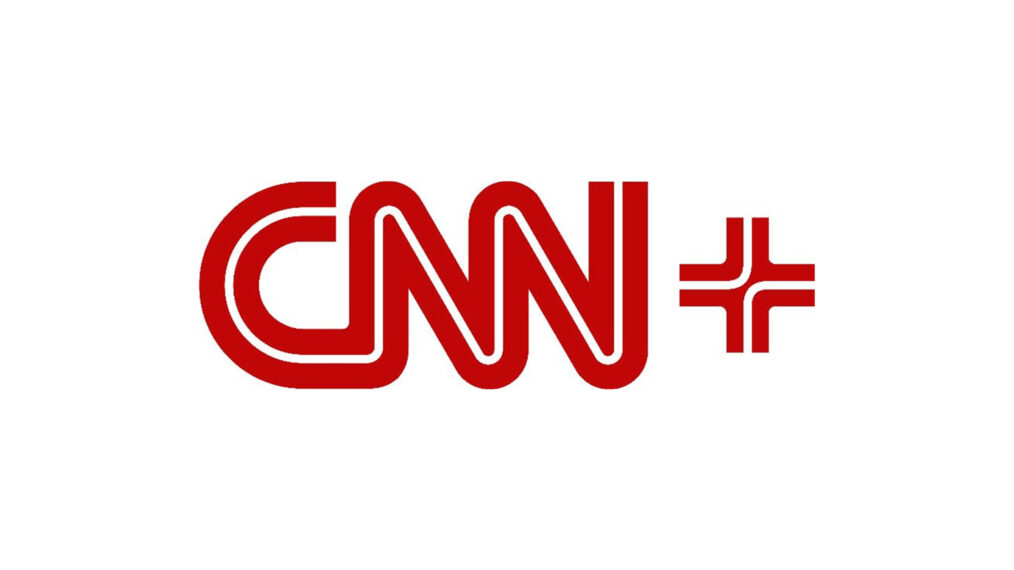 In this streaming era, TV viewers have a variety of plusses to consider—think Disney+, Apple TV+, Paramount+, ESPN+, Discovery+, BET+, and AMC+. Now a new platform is joining the fray, with CNN launching CNN+ this spring.
Now that an official start date for the service has been announced for Tuesday, March 29, we're looking at the Cable News Network streamer's immense slate of new and on-demand programming — and its innovative interactive element. Here's the scoop…
What is it?
CNN bills CNN+ as "a whole new way to engage with CNN's journalism and storytelling." The service will stream eight to 12 daily and weekly original shows live each day and host more than 1,000 hours of on-demand content, including new CNN+ originals. It will also feature an interactive Q&A feature called Interview Club.
"Nothing like CNN+ exists in the marketplace, and no one other than CNN could create the kind of product we're going to deliver," Andrew Morse, EVP of CNN and head of CNN+, said in a press release. "CNN+ will offer world-class journalism, premium storytelling, smart perspectives on the news, and an interactive community for passionate news junkies. At the heart of CNN+ will be our team of anchors, reporters, and personalities, and the three red and white letters that mean so much to audiences around the world."
What is included?
Daily weekday programs will include:
5 Things With Kate Bolduan, a morning show that expands CNN's popular 5 Things newsletter and podcast
Big Picture With Sara Sidner, a deep-dive conversation about the most important and interesting story of the day
The Global Brief With Bianca Nobilo, an incisive look at the most important news stories from the past 24 hours on the global stage
Go There, a new version of CNN's award-winning digital reporting from the front lines of breaking news
The Newscast With Wolf Blitzer, described as a traditional evening newscast with "a sleek, modern twist"
Reliable Sources Daily, a new version of Brian Stelter's newsletter, podcast, and CNN show about media, business, and entertainment
The Source With Kasie Hunt, an examination of the power structures behind policies in communities around the country
Who's Talking to Chris Wallace?, an interview series spanning news, sports, entertainment, art, and culture
Weekly programs will include:
20 Questions With Audie Cornish, an interview series highlighting Cornish's gift for storytelling as she talks to everyone from newsmakers to cultural icons
Anderson Cooper Full Circle, a twice-weekly show in which Cooper interviews pop culture figures and community leaders and highlights stories outside Washington
Boss Files With Poppy Harlow, an interview series focusing on the path to leadership for the biggest names in business
Cari & Jemele: Speak.Easy, in which Jemele Hill and Cari Champion "toast and roast" the stories that have everyone talking
Christiane Amanpour, a show featuring Amanpour's global perspective as a veteran international correspondent
The Don Lemon Show, a talk show featuring Lemon, a studio audience, and "the most talkable news stories" of the week
Jake Tapper's Book Club, an interview series in which CNN's chief Washington correspondent chats with news-making authors, including some of his personal favorites
Masters in Medicine With Dr. Sanjay Gupta, a show hosted by CNN's chief medical correspondent as he "takes you to mini med school and helps you discover the tools to master your own health"
Scott Galloway (working title), a show featuring the serial entrepreneur as he covers the intersections of business, tech, and society
Parental Guidance With Anderson Cooper, in which Cooper, a new dad himself, gets parenting advice from experts and fields questions about relatable parenting struggles from the audience
Rex Chapman, in which the former NBA star "brings heart and positivity" via conversations with celebrities, athletes, and everyday heroes
CNN+ will also stream original series and films, including the five-part series The Land of the Giants: Titans of Tech, the six-part series The Murdochs: Empire of Influence, the documentary film Dionne Warwick: Don't Make Me Over, and a six-chapter film about Joanne Woodward and Paul Newman titled The Last Movie Stars.
And CNN+ will be the exclusive streaming home of more than a thousand hours of CNN Original Series, CNN Films, and CNN Special Reports, including 12 seasons of Anthony Bourdain: Parts Unknown, six seasons of United Shades of America, the documentary film RBG, and two dozen specials from Fareed Zakaria.
How will it be interactive?
Besides the live and on-demand content, CNN+ will also host a feature called Interview Club, through which subscribers can connect with anchors, experts, and special guests by submitting questions for the on-air personalities in a live, moderated experience.
"Interview Club fundamentally transforms what it means to become part of the story," explains Courtney Coupe, senior vice president of content strategy and operations for CNN+. "It's such a unique value proposition within the platform, because it gives our audience the opportunity to directly influence the conversation in real time. This kind of access to newsmakers is unprecedented, and weaving this crucial element of interactivity into the core of CNN+ sets it profoundly apart from anything else that exists in the streaming marketplace."
What will it cost?
CNN says CNN+ will cost $5.99 per month or $59.99 per year. However, subscribers who sign up within the first month of launch will only pay $2.99 per month for as long as their account is active, according to The Hollywood Reporter.
The network also plans to offer a discounted, ad-supported CNN+ plan, and a package deal with HBO Max is in the works, as the Los Angeles Times reports, but pricing details about those two options are not yet available
How can I watch?
For now, CNN says that CNN+ will be "downloadable on a multitude of devices including smartphones, tablets, and a wide range of smart entertainment platforms." The network isn't naming specific platforms yet.
The network does say, however, that there will be a single CNN app—for both CNN+ content and, for pay TV subscribers, linear TV feeds of CNN, CNN International, HLN, and CNN en Español channels—and that the CNNgo brand will be "sunset" when CNN+ launches.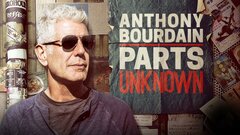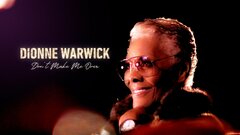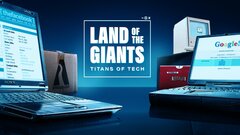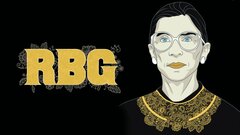 RBG
where to stream