Ryan Murphy FX Shows Move to Hulu, 'Impeachment, 'POSE' Season 3 Set Streaming Debut
American Crime Story, American Horror Story, and POSE are coming to Hulu. All past and future seasons of the three Ryan Murphy shows will live on the streaming service starting March 7, Joe Earley, President of Hulu, announced March 3.
Impeachment: American Crime Story and the third and final season of POSE will be available for streaming for the first time on Hulu on March 7 as well. Impeachment's episodes — which kicked off September 7, 2021 — weren't on Hulu the day after airing like all of Murphy's other FX and 20th Television shows, confusing fans. POSE aired its series finale on June 6, 2021.
American Crime Story: The People vs. O.J. Simpson and American Crime Story: The Assassination of Gianni Versace were previously removed from all streaming services. But all three seasons of American Crime Story will be on Hulu starting March 7. POSE Seasons 1-2 were also previously on Netflix, but were removed. All three seasons will be added to Hulu March 7.
In addition to Impeachment and POSE's streaming debuts, all 10 seasons of American Horror Story (plus American Horror Stories) will now live exclusively on Hulu. All future episodes will release on the streaming service after airing on FX. American Horror Story Season 11 will debut on FX this fall. It has been renewed through Season 13.
"We are thrilled that these captivating and trailblazing series from Ryan Murphy have come to Hulu," Earley said in a statement. "American Crime Story, American Horror Story, and POSE all resonate deeply with audiences in their own ways, and continue to set the standard for riveting, character-driven, inclusive storytelling. Alongside our partners at FX and 20th Television, we are proud to offer these prestigious and thought-provoking titles to our subscribers."
See Also
After premiering on July 15, the series became the most successful FX on Hulu series launch to date.
Impeachment was the first of Murphy's FX shows not to be available for next-day streaming. The season ended November 9, 2021. Five episodes of the 10-episode season can be streamed on FXNow.
"Impeachment tells the story about the events that led to the impeachment of President Bill Clinton through the eyes of the women at the center of the storm," Hulu's statement said. "The nine episode saga stars Sarah Paulson as Linda Tripp, Beanie Feldstein as Monica Lewinsky, Annaleigh Ashford as Paula Jones, Clive Owen as Bill Clinton, and Edie Falco as Hillary Clinton, among many others."
POSE "made history with Billy Porter becoming the first openly gay black man to win an Emmy Award for lead actor in a drama category and Michaela Jaé (Mj) Rodriguez becoming the first trans actor to be awarded a Golden Globe," the statement continued. "The show also won a Peabody and an AFI Award."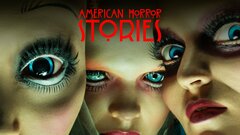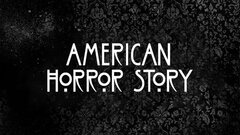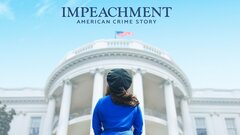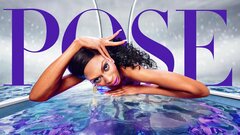 Pose
where to stream