Can't Miss Episode of the Week: Ming-Na Wen Guest Stars on 'Young Sheldon'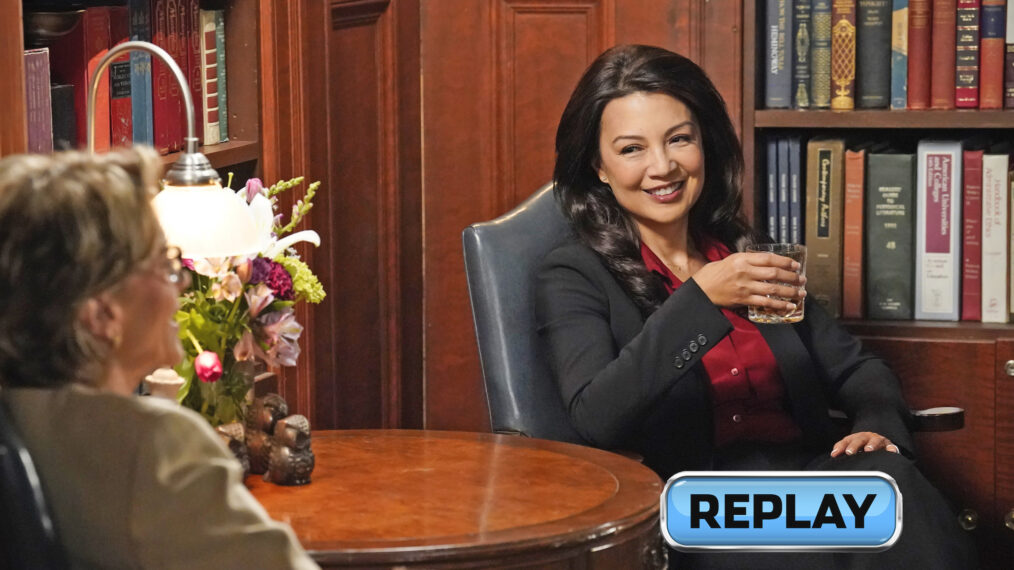 Welcome to our weekly column Can't Miss Episode of the Week! Every Saturday we'll be spotlighting a different episode of television from that week that we thought was exceptional and a must-see. Check back to see if your favorite show got the nod — or to learn about a new one! Spoilers ahead.
Ming-Na Wen is used to playing steely warriors on screen. She's been the voice of Mulan in the 1998 film, Agent Melinda May in Marvel's Agents of S.H.I.E.L.D., and most recently assassin Fennec Shand in the Star Wars Disney+ series The Book of Boba Fett. And yet, she's never been more in control than as Dr. Carol Lee in this week's episode of CBS's Young Sheldon, which aired on February 24.
Sheldon (Iain Armitage) is used to being able to drive the adults around him crazy enough to get his way, but one person he can't shake is the completely unflappable Dr. Lee. With the infighting between Dr. Linkletter (Ed Begley Jr.) and Dr. Sturgis (Wallace Shawn) in the lab where Sheldon works, President Hagemeyer (Wendie Malick) assigns Dr. Lee as project leader to restore order, and she certainly is qualified for the task. "I have a PHD in physics from Berkley, I worked at IBM's Watson Research Center as lead of the materials research group, and I raised three little boys, which I understand you've been acting like," she says with a smile to the chagrined trio. With the electric guitar in the background, the stylish grey pants-suit Dr. Lee is wearing, and Wen's smooth delivery, it's an impressive introduction. All I could think about while watching the scene: I want Dr. Lee around all the time.
Sturgis and Linkletter are clearly as impressed by her as I am, and they pretty immediately fall in line. Who can blame them as Dr. Lee tells amazing stories, like doing an experiment in the middle of an earthquake, and jokes with them in other languages about what it would take to make Sheldon stop talking–Mandarin with Sturgis and French with Linkletter. The only one not charmed is Sheldon, who only sees someone who isn't taking his ideas seriously.
When Sheldon goes to her office to complain, Wen somehow manages to pull off an air of both maternal patience and disdain towards Sheldon. She calmly tells him that she's taking everyone's ideas into consideration and only wants what's best for the project, but throws some serious shade when Sheldon pushes back, telling him "no" in Klingon, explaining that she looked up how to say that one word because she "had a feeling it would come in handy." Even Wen's facial expressions seamlessly merge from stern to an amused smugness.
When Sheldon gets mischievous and breaks into Dr. Lee's office to replace her coordinates for the telescope with his own, we learn he has truly met his match. The scene is perfectly paired with a chat between Dr. Lee and President Hagemeyer about how hard it is to be a woman in the sciences. Just as Dr. Lee explains that she's designed Home Alone-style boobie traps to protect her work, Sheldon is hit with spray paint, his picture is taken, and an alarm goes off when he tries to get into Dr. Lee's computer. It's a scene worth the rewatch just to watch Sheldon's stunned face.
Unfortunately, Wen has confirmed that so far she isn't scheduled to return in more episodes, but she definitely wants to come back. Hopefully the series' creative team realizes her character is a huge success, and makes immediate plans to write Dr. Lee more great storylines.
Other observations we thought made this episode stand out:
The B-plot this episode has Missy (Raegan Revord) and George Sr. (Lance Barber) trying to convince the piously Christian Mary (Zoe Perry) to cash-in a winning lottery ticket. The storyline is entertaining enough, but its true shining moment comes at the end of the episode, when the whole family–minus a scoffing Missy–stand around watching the dishwasher they bought with the money. They ooh and ah over every new stage of the rinse cycle, each small beep, and Sheldon's reading of 'fun facts' from the instruction manual. It's the little things in life that are the most satisfying.
Young Sheldon, Thursdays, 8/7c, CBS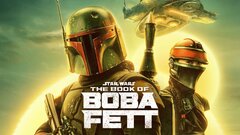 Powered by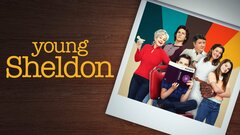 Powered by