Ming-Na Wen Talks Her Character's Dynamic With 'Young Sheldon,' Working With Iain Armitage
Defiant 12-year-old genius Sheldon Cooper (Iain Armitage) has yet to meet an authority figure at East Texas Tech University he couldn't rattle. But that may change on February 24 when the Big Bang Theory prequel, Young Sheldon, introduces Dr. Carol Lee (guest star Ming-Na Wen), the school's new director of experimental cosmology.
"What I love is I get to put the men in their place. Par for the course for me, isn't it?" jokes the actress, best known for kicking butt in The Book of Boba Fett and Agents of S.H.I.E.L.D. "Usually I have to worry about fight scenes; this, sometimes I don't know what I'm saying."
Below, she tells us more.
How is the dynamic between Sheldon and Dr. Lee different?
Ming-Na Wen: Sheldon challenges her and disputes her theories, but he also finds himself in a situation he's not familiar with — being challenged and outsmarted. Everybody else sees Sheldon as a threat and an annoyance. I wanted to take a more maternal approach, set boundaries for him and nurture his talents.
Did you have fun working with Iain?
What a remarkable, charming, funny kid. He was trying to teach me Russian. I asked his mom, "Do you speak Russian?" And she's like, "No. During the COVID lockdown, he was bored, so he decided to learn Russian." He is Sheldon.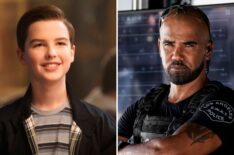 See Also
Get a peek behind-the-scenes at these milestone installments.
What did you do between takes with costars Wallace Shawn and Wendie Malick?
I grilled Wally about The Princess Bride. And Wendie, she's been in so many things: "What was it like working with Betty White [on Hot in Cleveland]? Tell me it was glorious." This was right before Betty passed away, bless her heart.
You've recurred on sitcoms in the past, such as Fresh Off the Boat and Two and a Half Men. Might we see Dr. Lee again?
I don't know. I was like, "Oh, please, please bring me back." I want to be the Betty White of Asian American actors! [Laughs] That is my ultimate dream, to be able to do a sitcom in my nineties.
Young Sheldon, Thursday, February 24, 8/7c, CBS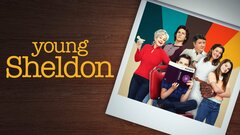 Powered by