Miesha Tate on Knocking Out the Competition to Win 'Celebrity Big Brother'
Miesha, Miesha, Miesha. After 29 days, it was Miesha Tate who added another championship to her proverbial mantle as the Season 3 winner of the CBS reality series Celebrity Big Brother. The trailblazing MMA fighter dominated the competition alongside her ride-or-die Todrick Hall. The two were strong allies and forged an unbreakable bond, which was the common thread throughout the game.
In the end, the evicted houseguests (minus SNL vet Chris Kattan who left the show early) chose Miesha by a vote of 7-1 to earn the $250,000. Todrick ruffled just one too many feathers with his arguably cutthroat strategy but did walk away in second place with $50,000. "America's Favorite Houseguest" went to Carson Kressley.
We caught up with "Cupcake" Tate to chat about why the reality TV competition was among the biggest challenges of her life.
What do you think your strong performance on the show will do in terms of opening the door to creating new fans of your sport?
Miesha Tate: It's really hard to say, but I hope I reached a little bit of a new fanbase. I hope I can also do some other things. Maybe Dancing With the Stars, or a few other different shows. People have told me this is the most difficult show, so I've already gotten this one out of the way. I may try other ones that may allow me to spend more time with my family.
You connected quickly with Todrick. What made you gravitate toward him?
I moved into the house not knowing anything about anybody. I felt like it was an opposites attract kind of thing. That's really it. He had a great social game. That was something I felt I was going to need to lean on because I didn't understand how the game was played. I knew I would have a strong competition game or felt I would. So, I needed someone who could help navigate the social game.
Do you think the way he essentially helped save you at the cost of Shanna Moakler showed you he was genuinely looking out for you?
I certainly thought so. That is how it felt at the time, but this was a crazy pressure-cooker type of environment. I'm still trying to digest it because I still haven't gotten a chance to watch the show or get an accurate depiction of what everyone else had seen. From my perspective, it was a wild journey being in that house and closed off from the world…I would also like to take the opportunity to say I haven't seen the other side of the coin yet, but I'm not perfect. I just want to extend that olive branch that if I said or did anything that really hurt someone's feelings, I would like the opportunity to make it right and apologize for it.
How hard was it staying disciplined in the house? You seemed so dedicated to your training.
I certainly tried. There were some days [that were] better than others. I feel like I was really affected by the big change of what I'm used to, which is going outside, getting the vitamin D, seeing the sun. I have my way of decompressing in high-stressed atmospheres. That was all kind of stripped away. I put a lot of pressure on myself. I think as a mature woman and a mother, I had to recognize that I was under a lot of mental stress. That the expectation I set for myself was pretty high. I just did the best I could. I try to hit those workouts best I could. Some days it was not as easy to get it done. It wasn't perfect. I don't want to give off the illusion that it was, but when I was on, I was definitely on. I had a game to win, and I had to muster up as much as I could because it was depressing at times. I was really missing my children. I have a three-year-old and a one-year-old. They mean everything to me. They are my why. That was really tough.
You're $250,000 richer now. Where is that money going? Did mommy promise the kids anything?
I didn't promise anything big, but I want to do something for my kids. My children are everything to me, and they certainly sacrificed. I want to make up for lost time. I will take them toy shopping and maybe we can get a family vacation. Whether we can squeeze that in now or we need to do it later. Either way, I'm excited to get back to my real life and move forward.
How do you feel you've grown as a person?
What I took away from this is that it's a lot harder than I thought it would be. The experience I had as a fighter helped me a lot in the competition in compartmentalizing. I made a career out of putting distractions out of the way and focusing on the task at hand. However, I never had to formulate a team and then cannibalize my own people. I did not enjoy that. This was a unique experience in itself. I think I will be stronger on the other side for it.
If you could choose any MMA fighter to enter Big Brother next, who would you pick?
I don't think I can wish that on my worst enemy [Laughs]. It's really tough. I don't want to sound like I'm not grateful. I would just warn anyone that it's a lot harder than it seems. Like, one billion times more difficult than anybody can try to fathom. Who would I want to see in this environment? I think a Paige VanZant would do very well. She is a familiar face. We've seen her on Dancing With the Stars. I would love to try my hand at that as well. She is somebody that could represent the sport well.
What's next for you as far as your future in fighting?
I'm still fighting. You guys will see me in I think May is what we're looking at. Keep an eye out.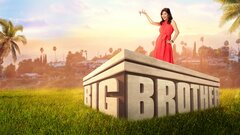 Powered by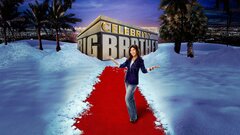 Powered by