'Abbott Elementary': Is Romance Ahead for Janine & Gregory? Quinta Brunson Weighs In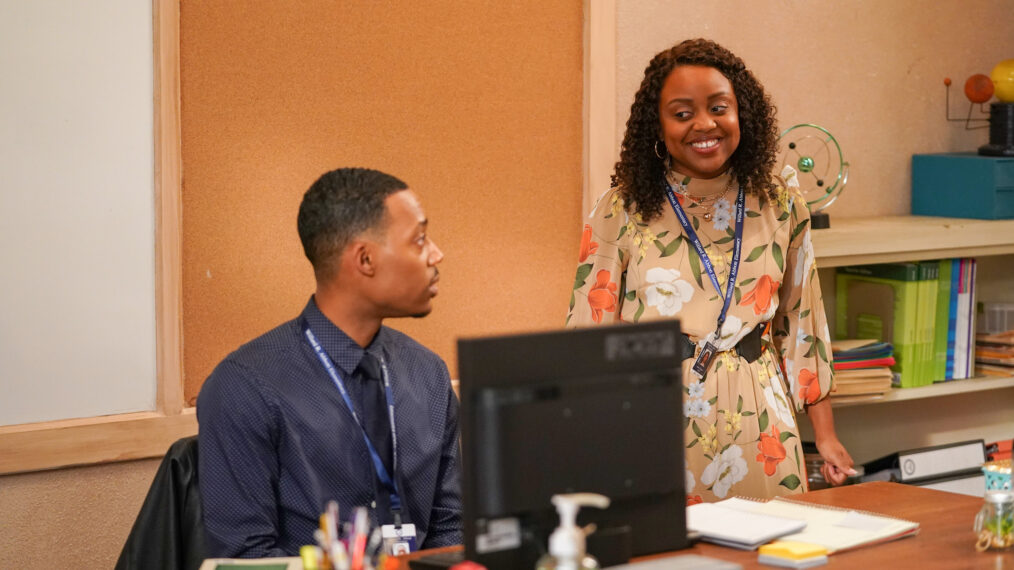 When comedian Quinta Brunson began crafting her high-grade sitcom, Abbott Elementary, about beleaguered educators at a low-funded Philadelphia public elementary school, creating a lesson plan wasn't a stretch.
"I definitely pulled from my mom's experiences as a teacher and her interactions with students," says Brunson, who writes, produces, and stars as plucky second-grade teacher Janine Teagues. "I would check in with her and ask, 'Does this sound like something relatable to you?' And she'd say, 'Oh yeah!'"
The freshman hit's February 15 episode looks at a different kind of family — the Abbott work clan, which includes tense sub Gregory (Tyler James Williams), saucy principal Ava (Janelle James), and Janine's fellow educators, even-keeled Barbara (Sheryl Lee Ralph), raucous Melissa (Lisa Ann Walter) and nervous Jacob (Chris Perfetti). The ever-enthusiastic Janine realizes she doesn't know nearly enough about her colleagues — and "needs to rectify the issue immediately," Brunson says with a laugh.
Her solution: Enlist everybody in a lunchtime game of trading personal-life details. The idea is met with scorn. ("We are good colleagues…and then we leave," explains Barbara.) However, "the game backfires on Janine" when she mentions unflattering info on her relationship with selfish boyfriend Tariq (Zack Fox).
That doesn't go unnoticed by Gregory, who has subtle crush-worthy sparks with the unavailable Janine. But while this series shares The Office's mockumentary style, don't expect Jim and Pam-type fireworks soon. "We want to explore this relationship," Brunson says, "but sometimes, all you're having is a crush."
One thing is certain — it's more like love for those tuning in to the comedy (the pilot drew 7.1 million total viewers over its first 35 days). No one is more happily surprised than Brunson. "Most sitcoms have a slow buildup of fans," she says. "I just wasn't expecting so much so soon." Talk about a great learning experience.
Abbott Elementary, New Episode, Tuesday, February 15, 9/8c, ABC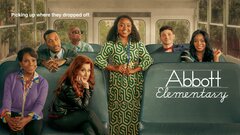 Powered by